The automotive world is vast, filled with various types of vehicles designed to meet diverse needs and preferences. One category that stands out for its versatility and robustness is Sport Utility Vehicles or SUVs.
These are large vehicles renowned for their spacious interiors, off-road capabilities, and typically higher driving position. Yet, beneath the hood, their technical specifics vary significantly, particularly regarding transmission.
Here are some of the most notable SUVs without Continuously Variable Transmission (CVT):
Acura MDX
BMW X5
Buick Encore
Chevrolet Trax
Ford Bronco
Ford EcoSport
Hyundai Kona N
Hyundai Tuscon
Jeep Compass
Jeep Renegade
Kia Sportage
This guide will navigate the intricacies of non-CVT SUVs, delve into the advantages of different transmission types, and review top SUVs without CVT transmission.
The CVT Transmission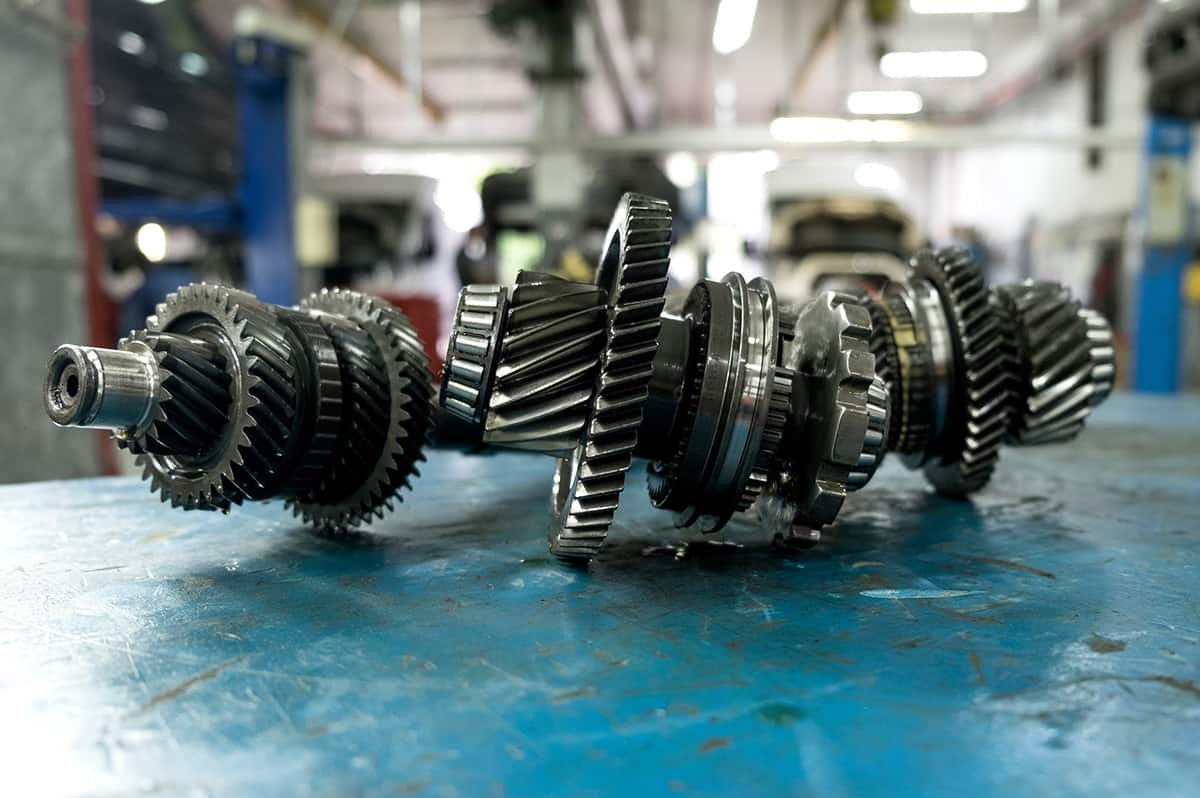 Continuously Variable Transmission (CVT) is a type of automatic transmission that provides more efficient and smoother driving experiences. Unlike traditional transmission systems, CVTs don't rely on physical gears. Instead, they use a pair of pulleys connected by a belt, creating an unlimited range of gear ratios.
At the heart of a CVT is a simple yet ingenious system. As your SUV speeds up, the diameter of the drive pulley (connected to the engine) decreases while the diameter of the driven pulley (connected to the wheels) increases. This alters the 'gear' ratio without the need to shift gears. As a result, the transition between speeds is seamless, which can lead to better fuel efficiency and a smoother ride.
The Pros and Cons of CVT Transmission
Just like any technology, the CVT system isn't without its pros and cons. One major advantage of CVTs is their ability to enhance fuel efficiency. Because they constantly adapt to your driving conditions, they allow the engine to run at the most efficient RPM (revolutions per minute) possible. This optimal engine operation results in lower fuel consumption, which is a plus for the environment and your pocket.
Another benefit is the smooth driving experience. CVTs lack the noticeable 'shift shock' experienced in traditional gear transmissions during gear changes. This makes for a less jerky and more comfortable ride, especially in stop-and-go traffic or when accelerating quickly.
However, CVTs have their drawbacks. One of the biggest complaints is their 'rubber band' feel. Because of the constant, seamless adjusting of the gear ratio, some drivers may feel a lag or disconnect between the engine sound and the car's acceleration. This can be disconcerting for those used to the traditional gear 'kick' when accelerating.
Moreover, CVTs tend to be less durable than their traditional counterparts. They can wear out and require replacement earlier, which can be quite costly. It's essential to consider this potential expense when choosing a CVT-equipped vehicle. Regular maintenance, such as proper fluid changes, can mitigate these issues, but they are still a factor to consider.
Finally, while CVTs can handle most everyday driving conditions, they are generally not designed for high-performance or heavy-duty use. This means they may not be the best choice for towing heavy loads or for drivers who enjoy a sporty, high-performance driving experience.
Transmission Options in SUVs
Each transmission type comes with distinct characteristics that can significantly influence your driving experience.
Manual Transmission SUVs
Manual transmissions involve direct driver engagement. They require the driver to manually select and engage the gears using a clutch pedal and gear lever. This traditional form of transmission allows for direct control of the vehicle's power, providing a more connected and engaging driving experience.
Automatic Transmission in SUVs
Automatic transmissions are typically smoother and easier to use than manual transmissions, making them a popular choice for many drivers. They're also better suited to heavy traffic, as they require less driver input. However, they tend to be less fuel-efficient than manual transmissions and can be more expensive to repair if they fail.
Dual-Clutch Transmission (DCT)
The Dual-Clutch Transmission (DCT) offers a hybrid approach that combines aspects of both manual and automatic transmissions. A DCT uses two separate clutches for even and odd gear sets, allowing for quicker and smoother gear shifts.
DCTs offer the convenience of an automatic while providing the direct engine connection of a manual. They deliver rapid shifts, improved fuel efficiency, and a sporty driving experience. However, they can be more complex and costly to repair.
Best SUVs Without CVT Transmission
Here are some of the most notable SUV models that are available without CVT transmission:
1. Acura MDX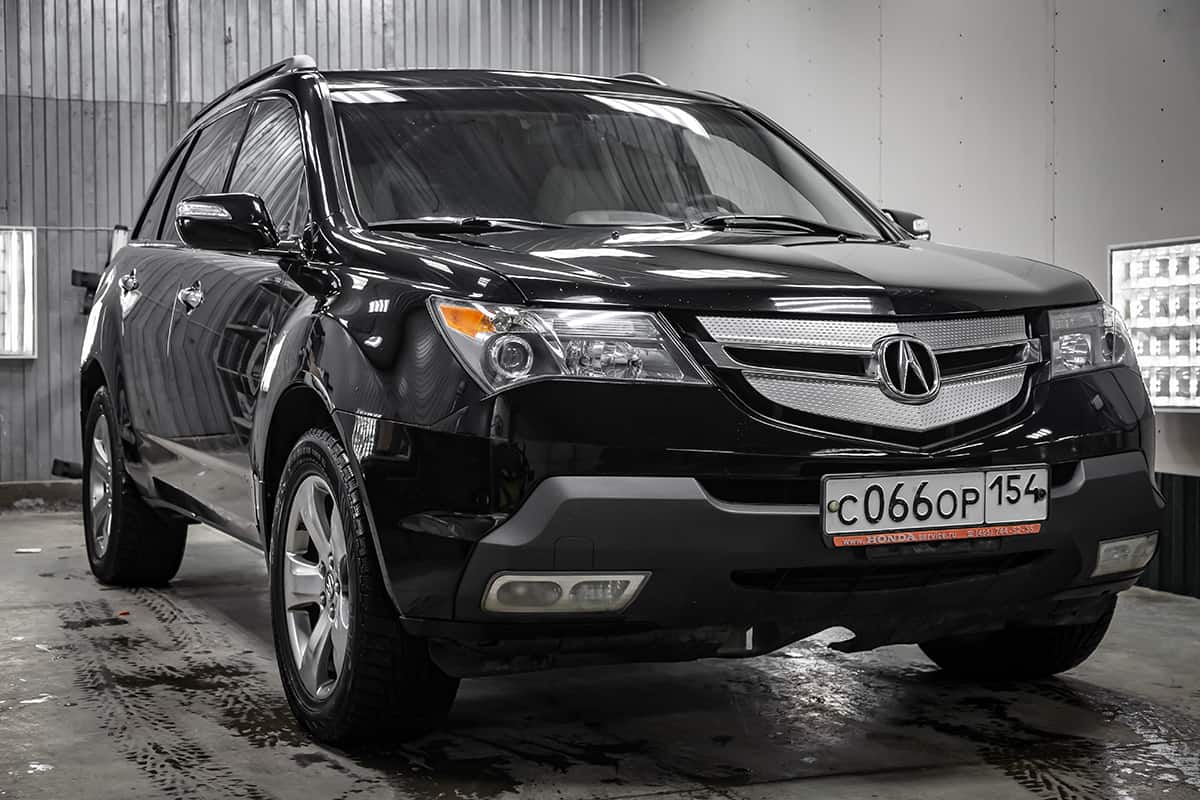 As you consider the 2023 Acura MDX, you'll find a top-tier midsize luxury SUV featuring three rows of seating within a spacious, high-quality cabin.
This recently redesigned model boasts sharper styling and improved interior materials. The sport-oriented Type S trim offers a potent turbocharged V6 engine, complementing the agile, all-wheel-drive system.
2. BMW X5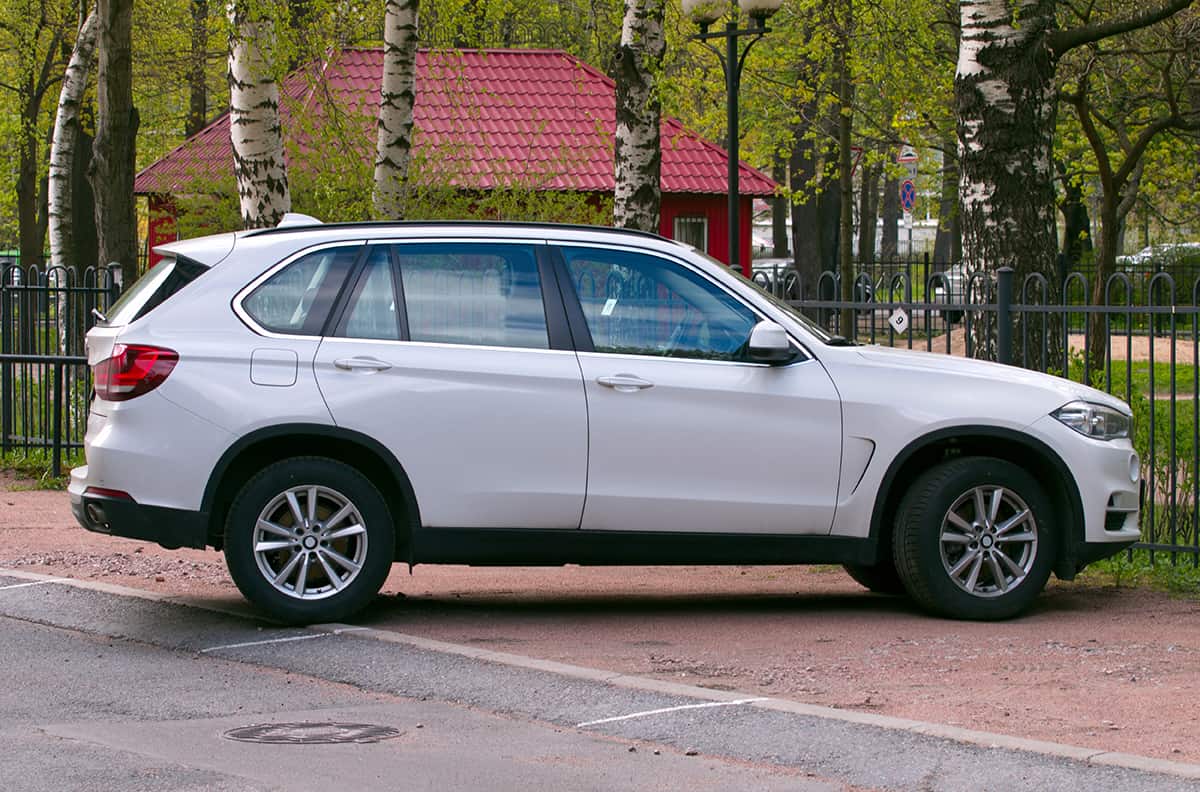 The 2023 BMW X5 is notable for its perfect blend of performance and refinement. Its broad appeal comes from diverse powertrains, including a smooth turbocharged inline-six and a powerful twin-turbo V-8.
Despite fierce competition from the Genesis GV80 and the Mercedes-Benz GLE class, the X5 offers a handsome cabin and charming handling. 2023 brings packaging updates, including a wireless smartphone charging pad, with a shift to Sensafin vegan faux-leather upholstery. Despite changes, the X5 remains a well-rounded, near-top-class option.
3. Buick Encore GX
The 2023 Buick Encore GX, a compact SUV nestled between mainstream and luxury segments, emphasizes quiet comfort and affordability.
While its two turbocharged three-cylinder engines (1.2-liter and 1.3-liter) offer modest performance, they ensure a smooth, controlled ride, particularly in urban settings. The base model boasts several standard driver-assistance and desirable infotainment features, although it lacks a luxury feel compared to rivals.
4. Chevrolet Trax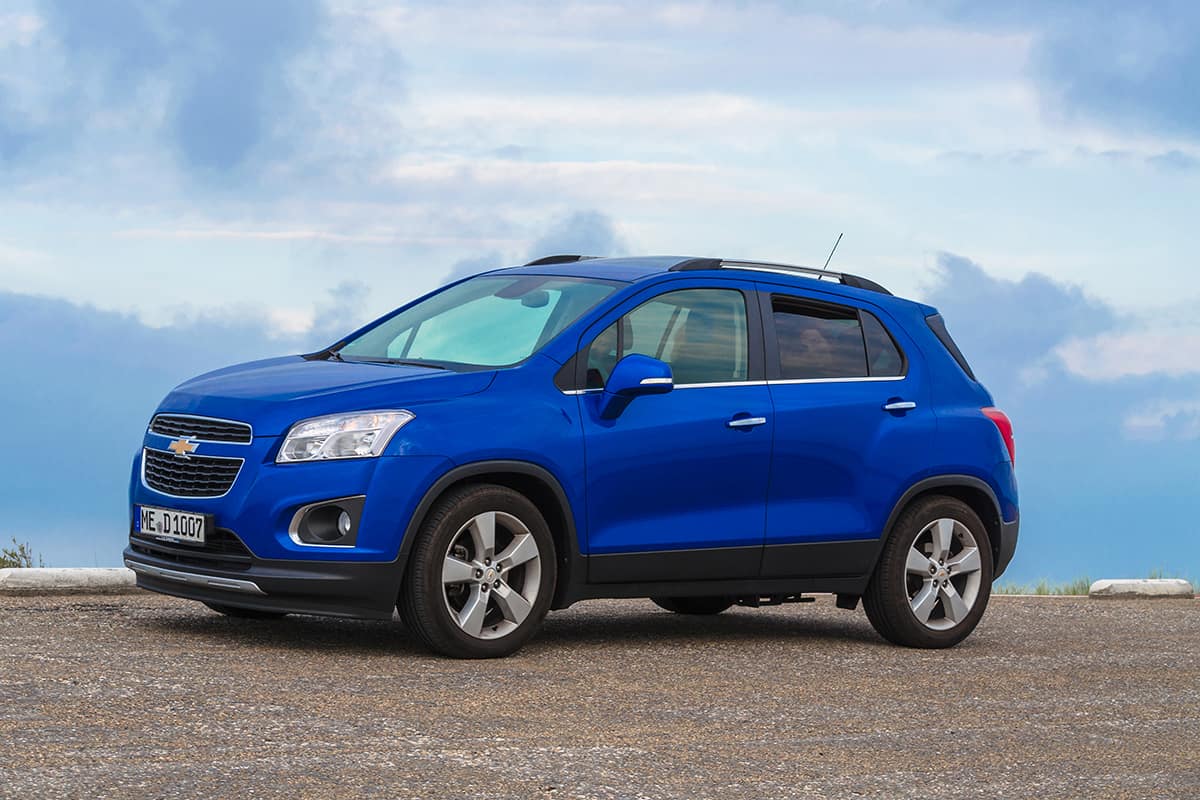 Now larger with increased space and improved safety features, the 2023 Chevrolet Trax offers a compelling blend of affordability and performance with its 137-hp turbocharged three-cylinder engine.
Notably, it features a more spacious interior and a lower starting price than its predecessor. Offering five trim levels and borrowing stylistic cues from the mid-size Blazer, the Trax stands as a cost-effective choice among its crossover peers.
5. Ford Bronco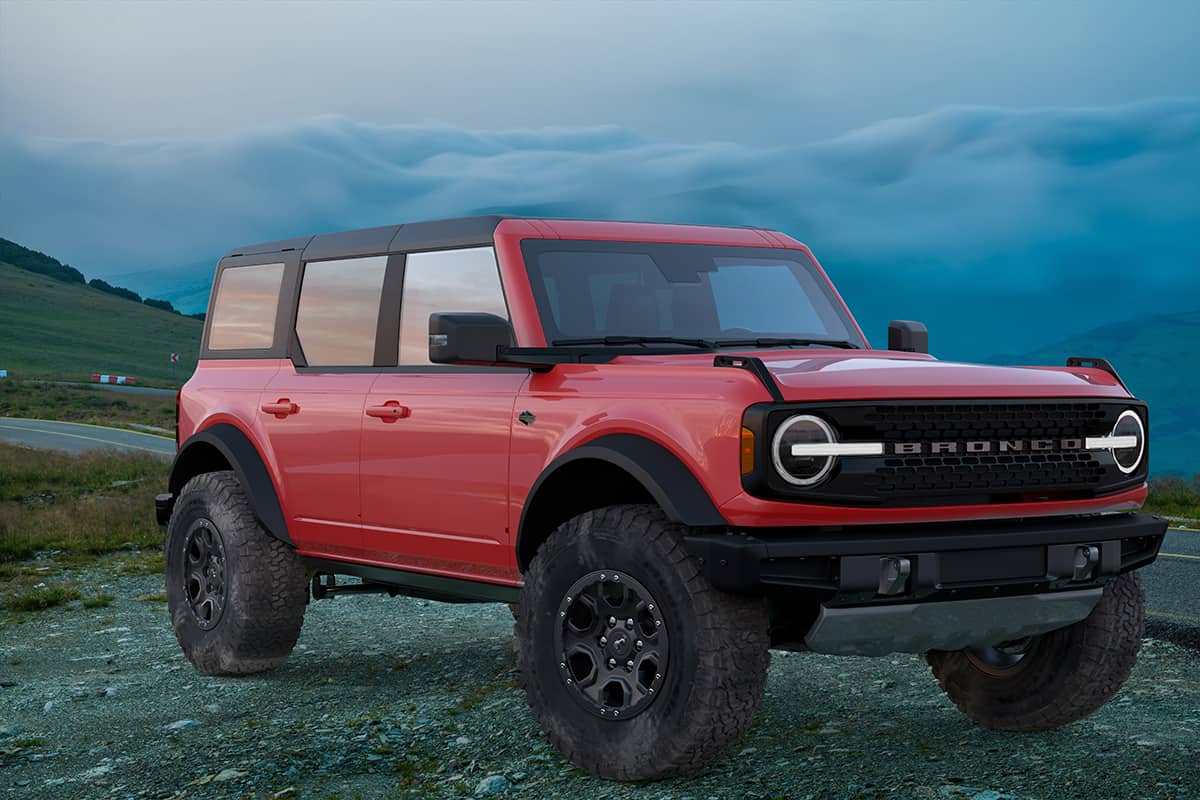 The 2023 Ford Bronco, winner of the 10Best Trucks and SUVs award, is a versatile off-roader available in two- and four-door models. Offering more than just the capability of a Jeep Wrangler, it boasts a quieter ride, greater base horsepower with options between a 300-hp turbocharged 2.3-liter inline-four and a 330-hp twin-turbo 2.7-liter V-6.
The Bronco Raptor adds to this excitement with 418-hp. The special Bronco Heritage Edition pays homage to the 60s, featuring throwback styling, reinforcing its ability to cater to a wide range of needs and tastes.
6. Ford EcoSport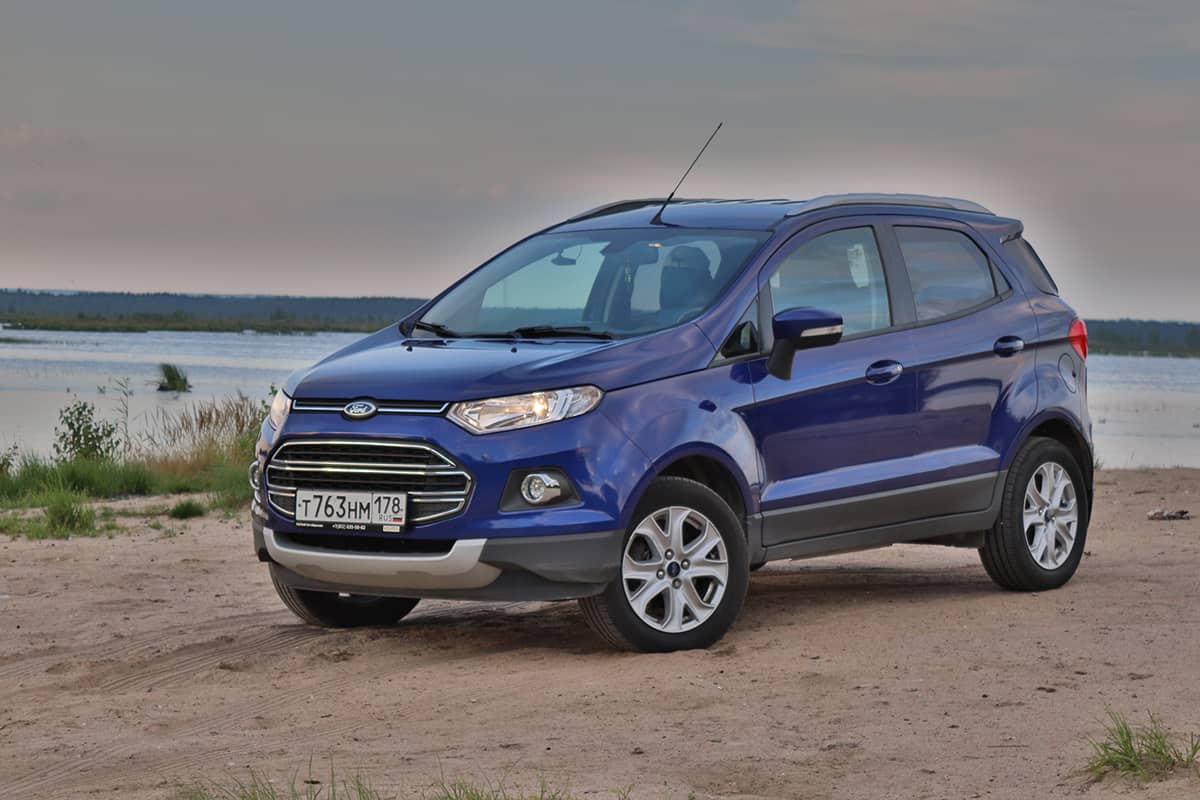 The 2023 Ford EcoSport is a high-riding, fun-to-drive vehicle offering ample room for four adults. Although the EcoSport received comprehensive updates in 2017, including chunkier exterior styling, a new interior, and an added diesel engine option, it competes within a rapidly evolving small SUV market and with Ford's own offerings like the Fiesta Active and Ford Puma.
The EcoSport's interior is modest but functional, boasting a clear and user-friendly 8-inch infotainment system, complete with standard Apple CarPlay and Android Auto for seamless smartphone integration.
7. Hyundai Kona N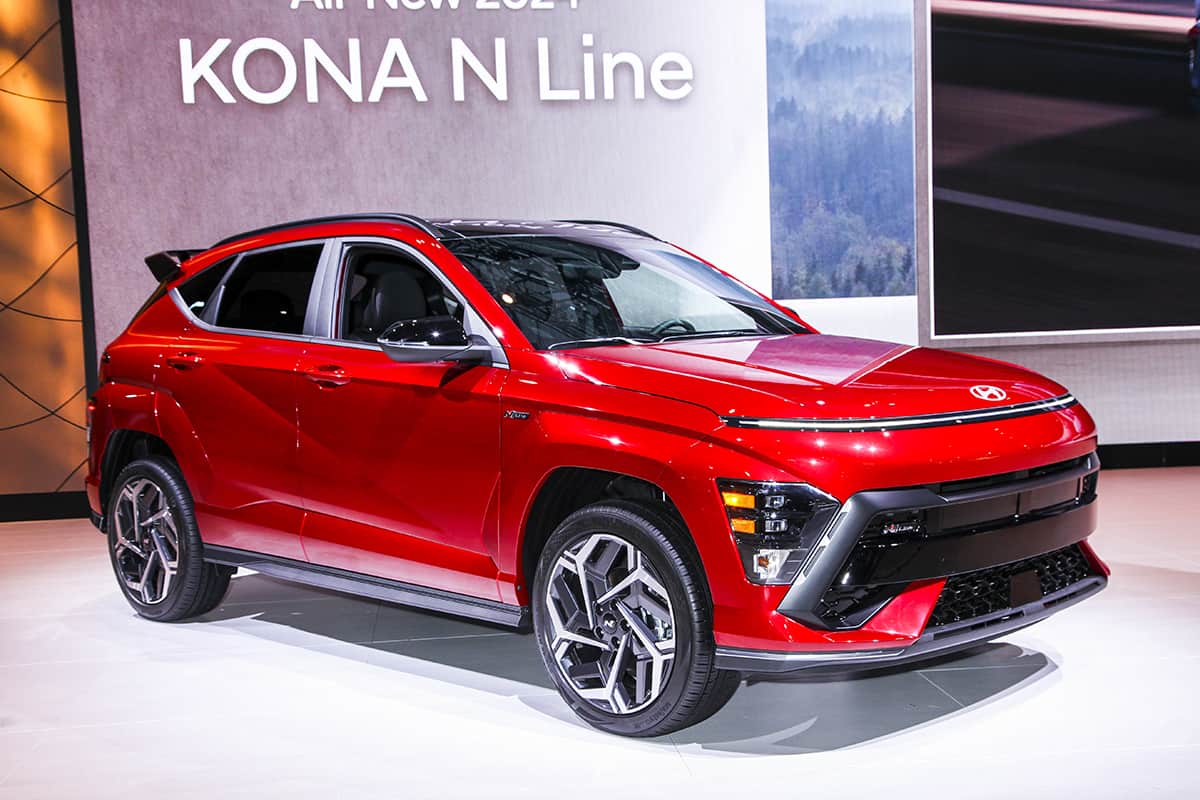 The 2023 Hyundai Kona N is a high-performance subcompact crossover offering a fully loaded package with limited customization to three paint options. Housing a 276-hp turbocharged inline-four engine, the Kona N exhibits impressive acceleration, making it one of the quickest in its segment.
While maintaining much of its debut features from 2022, the 2023 model introduces over-the-air updates for its navigation system. It comes standard with large wheels, an expansive infotainment screen, and sport seats, enhancing your driving experience.
8. Hyundai Tuscon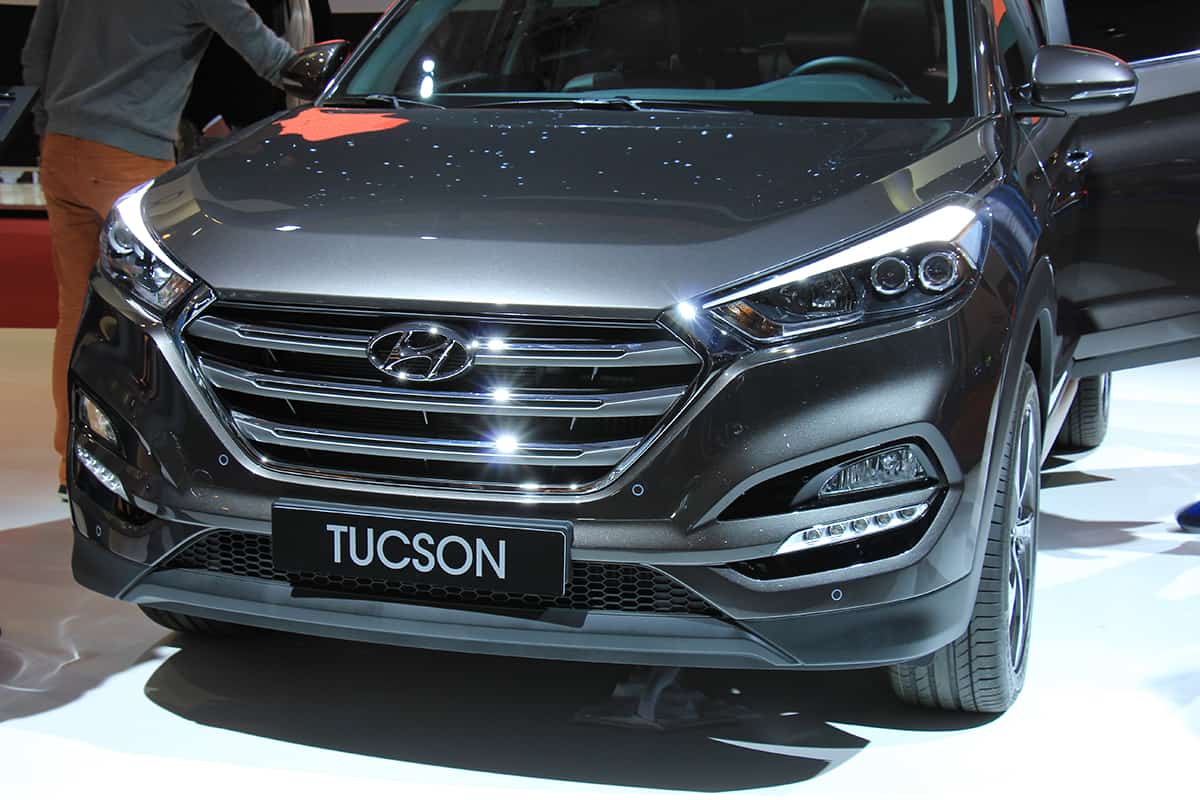 The 2023 Hyundai Tucson offers a blend of cutting-edge style, practicality, and affordability. It provides a range of trims and powertrains, including hybrid options. The Tucson's 2.5-liter four-cylinder engine delivers ample power, while the turbocharged 1.6-liter in hybrid models adds extra zip.
Changes for 2023 include standard adaptive cruise control, pedestrian detection, speed limit assist, and larger infotainment screens on select trims.
9. Jeep Compass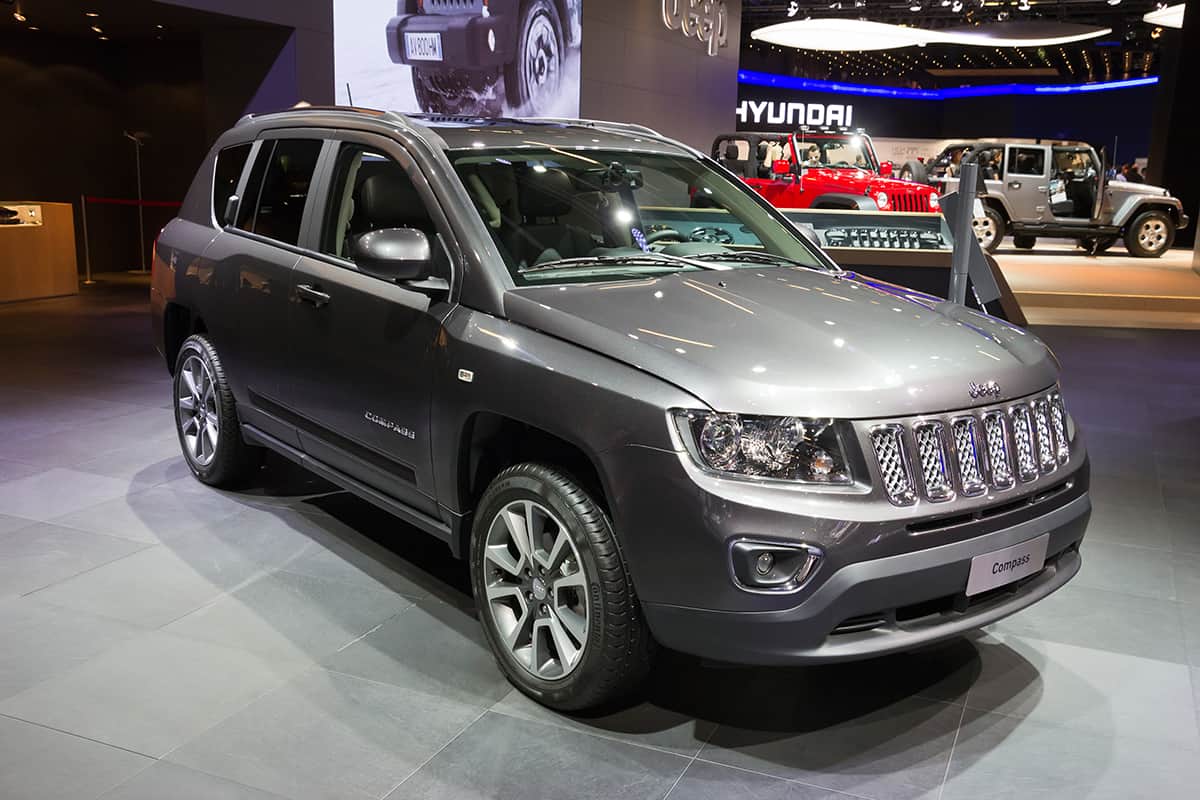 The 2023 Jeep Compass returns with a new powertrain and standard all-wheel drive following its redesign last year. It now boasts a 200-hp turbocharged 2.0-liter inline-four with an eight-speed automatic transmission.
The Trailhawk trim provides off-road capabilities, while the Compass itself presents a smaller, affordable alternative to the Cherokee. The new engine significantly improves upon the power output of its predecessor.
10. Jeep Renegade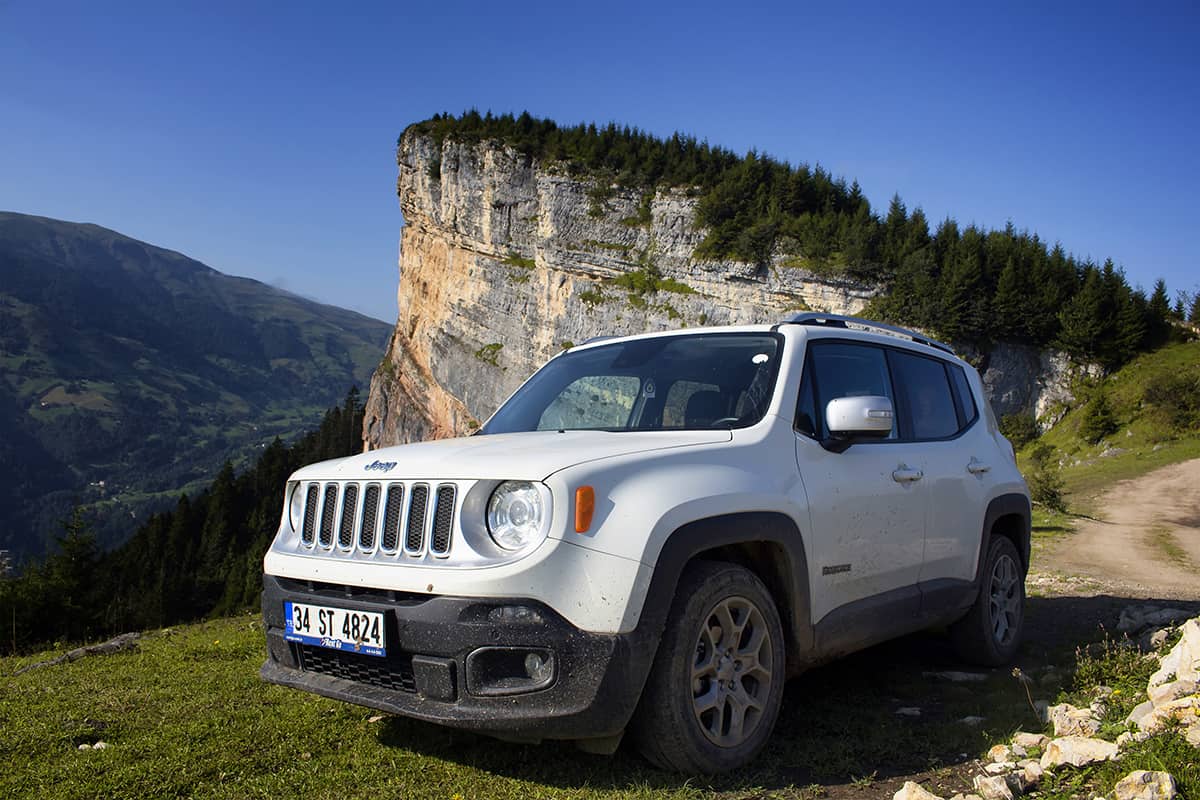 The 2023 Jeep Renegade is a subcompact crossover, unmatched in its class for off-road prowess, especially the Trailhawk model. However, this capability comes at a higher price than most competitors.
All models come with a 1.3-liter turbocharged four-cylinder engine. Major changes for 2023 include the discontinuation of front-wheel drive and the Sport trim, making the Latitude the base model. New equipment packages and trim updates, along with the addition of two new exterior paint options, round out the year's updates.
11. Kia Sportage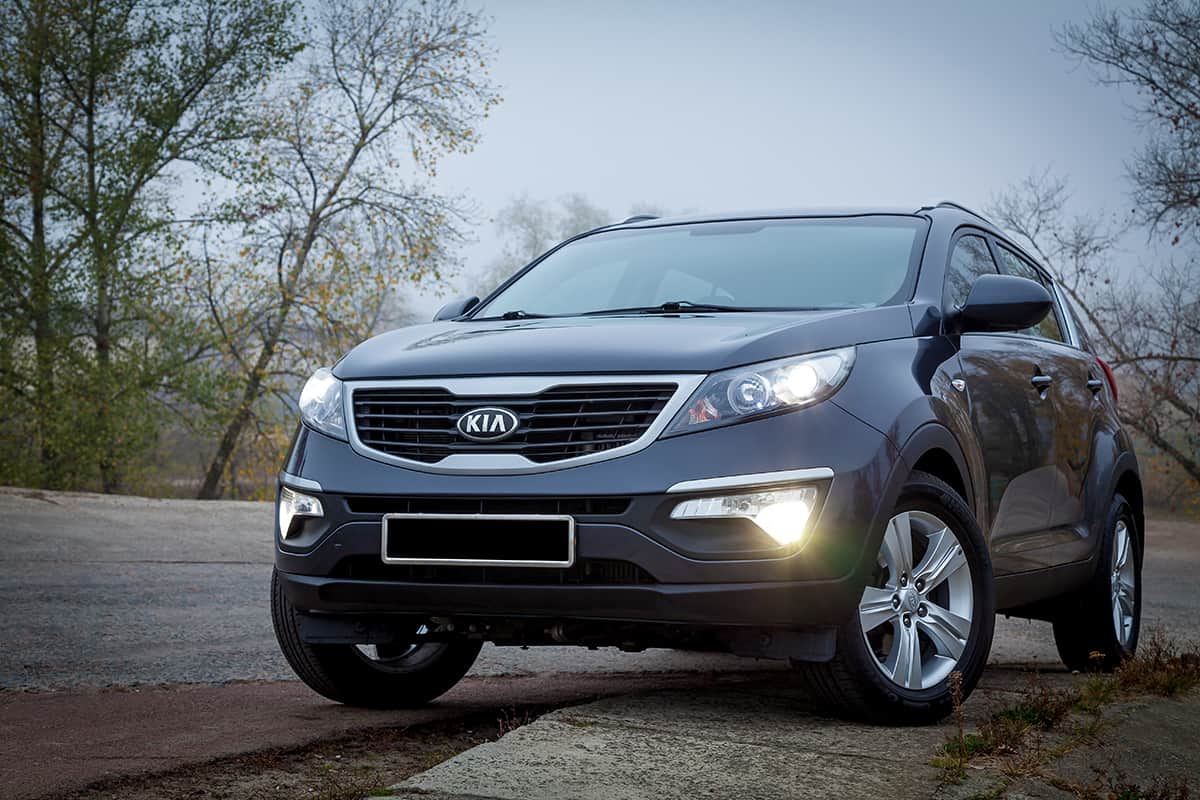 The 2023 Kia Sportage stands out in the compact crossover segment with its unique design and larger dimensions, offering more cargo space and a spacious interior. The interior features modern tech, including a large dash-mounted screen. It comes with a 187-hp four-cylinder engine, with hybrid options available separately.
Despite tough competition, the Sportage offers more than just bold looks. Notably, new rugged-looking trims like the X-Line and X-Pro lend an off-road appeal, with the X-Pro equipped to handle rough terrains.