Many people enjoy the convenience and comfort of driving trucks, whether for business or pleasure. For Subaru enthusiasts who are also interested in purchasing a pickup, the question naturally arises: does Subaru even produce trucks? The answer is not as simple is a bit complicated.
Subaru used to make the BRAT and Baja pickup models, but they were discontinued in 1987 and 2006, respectively. There are rumors that Subaru is planning to reenter the pickup truck market, but the company has yet to release an official statement.
In this article, we'll delve into the history of Subaru's involvement in the truck market, what we know about Subaru's decision to reenter the truck market and alternative options for pickup truck enthusiasts.
History of Subaru in the Truck Market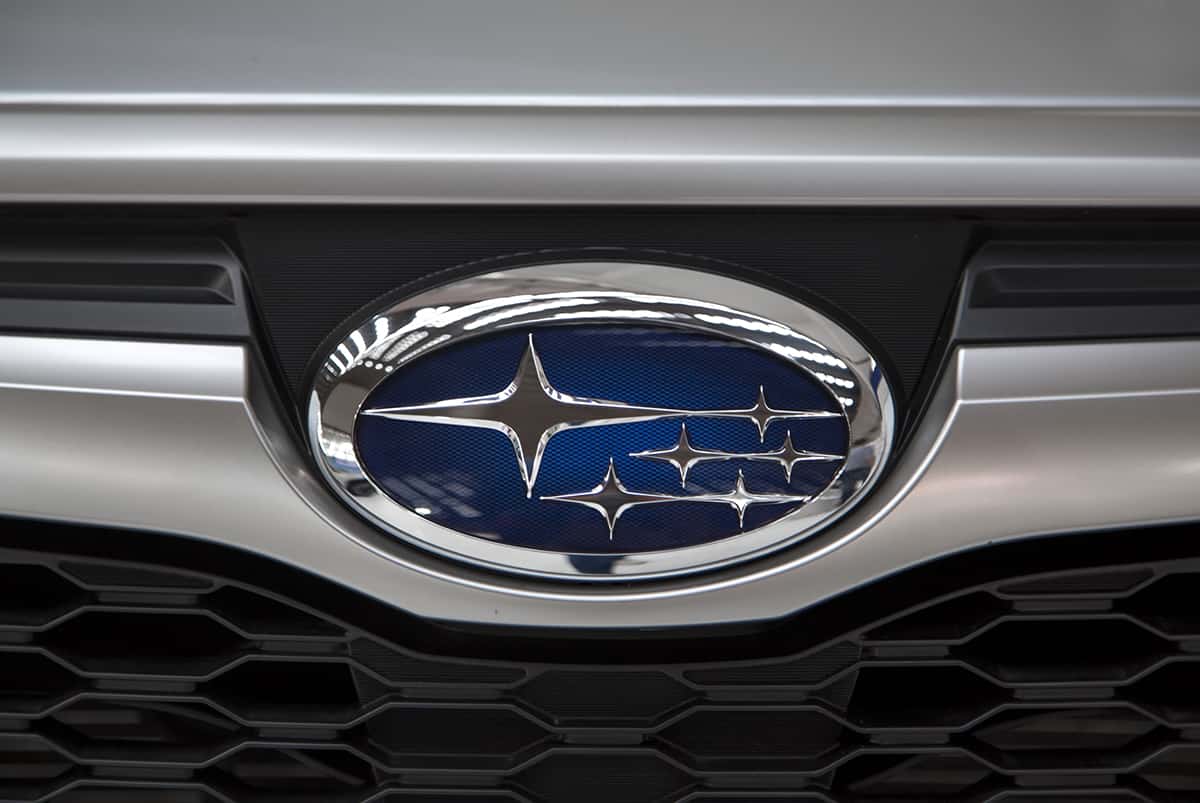 Subaru has a somewhat limited history in the pickup truck market. The company has not traditionally offered a pickup truck model and has not had a significant presence in this segment of the automotive market.
Subaru BRAT
Subaru manufactured a compact pickup known as the BRAT (Bi-drive Recreational All-terrain Transport) between the late 1970s to late 1980s. It had four-wheel drive and a small pickup bed, and it was based on the Subaru Leone, a popular compact car at the time.
In its day, the BRAT was a commercial success in the United States and elsewhere. The BRAT was a pickup truck modified to accommodate passengers in the back, giving it the appearance of being a passenger vehicle for tariff purposes, despite its reputation for rugged off-road performance.
The BRAT was discontinued in 1987, but it has achieved a certain level of cult status among Subaru enthusiasts and has become a collector's item for some. Subaru would go on to create another pickup truck model called the Baja.
Subaru Baja
From 2002 to 2006, Subaru manufactured a compact pickup truck called the Baja. It shared its platform with the Subaru Legacy and offered four seats and a small pickup bed. The Baja was powered by a 2.5-liter 40-cylinder engine and came standard with either front-wheel drive or all-wheel drive.
To attract buyers, the Baja was marketed as a "sport utility truck," which combined the practicality of a pickup truck with the agility and responsiveness of a sports car. Being smaller and more car-like than conventional trucks, it stood out as something of a novelty in the pickup truck market at the time.
While the Baja was not a particularly popular or successful model, it did have a loyal following and was well-regarded by some critics for its combination of utility and car-like driving dynamics. It was discontinued in 2006, and Subaru has not produced a pickup truck model since.
Will Subaru Make a New Truck?
In more recent years, there have been rumors and speculation that Subaru may be considering entering the pickup truck market again with a revamped Baja, but so far, the company has not announced any official plans or released a pickup truck model.
It is possible that Subaru may eventually enter the pickup truck market in the future, but for now, the company's focus remains on its existing lineup of sedans, SUVs, and hatchbacks.
Subaru Vehicles
According to the official Subaru website, Subaru is currently focused on manufacturing a lineup of sedans, SUVs, and hatchbacks. These cars are:
Subaru Sedans
Production of the Subaru Legacy, a mid-size sedan, began in 1989. The latest model, released for the 2021 model year, has a refreshed exterior and interior design, along with modernized drivetrains and electronics. This is also available as a hatchback.
For sale since 1992, Subaru Impreza cars are among the longest-running compact sedans on the market. Introduced for the 2022 model year, this revision sports a fresh new look inside and out, in addition to more powerful engines and cutting-edge electronics. This is also available as a hatchback.
The Subaru WRX is a fast sedan built on the same chassis as the more mainstream Impreza. The latest version, released for the 2020 model year, has been given a facelift inside and out, as well as new engines and other features. This is also available as a hatchback.
It is worth noting that Subaru has announced that it will be discontinuing the production of sedan versions for specific models and will instead focus on SUVs and hatchbacks. That said, you can still find brand-new sedan versions from older model years.
Subaru SUVs
The Subaru Ascent is a large, three-row SUV that was introduced in 2018. The latest model is the 2022 model year that includes the new trim level known as the Onyx Edition.
The Subaru Outback is a mid-size SUV that has been in production since 1994. The latest model is the 2023 model year that includes the Onyx Edition, redesigned interior and exterior cosmetics, the latest driver-assistant tech, and an updated multimedia system.
The Subaru Forester is a compact SUV that has been in production since 1997. The latest model, which is soon to be released, has very few changes in comparison to its 2022 predecessor except for premium packages.
The Subaru Crosstrek is a subcompact SUV that has been in production since 2012. Like the Forester, the 2023 Crosstek will be released in the near future. Apart from an upgraded multimedia system and appearance, it is almost identical to the previous model year. This is also available as a hatchback.
Alternative Trucks for Enthusiasts
Instead of waiting around for Subaru to make an official statement regarding a new Baja for 2024, you can spend a few moments learning about the best pickup trucks available right now.
The Ford F-150 is America's favorite pickup truck for a good reason: it drives like a dream. There is a wide range of configurations to choose from, including three different cab styles, three different bed lengths, four different gasoline engines, a hybrid model, and an electric powertrain that is soon to be released.
The brand-new 2022 Toyota Tundra deserves recognition for its 3.5-liter twin-turbo V6 with 389 hp and 479 lb.-ft. of torque, which is the only available engine on the SR5 and higher trims. The iForce Max's hybrid powertrain can be upgraded to produce 437 hp and 583 lb.-ft. of torque, if you're in need of more power.
After being absent from the market for eight years, the Ford Ranger has returned for the 2022 model year and dominates the midsize truck segment. The 2.3-liter turbocharged i4 produces 270 hp and 310 lb.-ft of torque, and a 10-speed automatic transmission transmits the power to the road.