The Jeep Wrangler, a renowned player in the world of rugged, off-road vehicles, combines impressive capabilities with a distinctive style. Whether it's tackling tough terrains, enjoying open-air driving, or embracing the unique aesthetic, the Wrangler has become synonymous with adventure. But what if you're seeking something a little different yet with similar characteristics?
Cars similar to the Jeep Wrangler include:
Chevrolet Blazer
Ford Bronco
Hummer H2
Jeep CJ5
Land Rover Defender
Lexus GX460
Mercedes G-Wagon
Nissan Xterra
In this article, we delve into these alternative vehicles, exploring their key features, off-road capabilities, style, and overall performance.
Defining Key Features in Cars Similar to Jeep Wrangler
If you're looking for a car that's like the Jeep Wrangler, you should first understand the key features and characteristics that make the Wrangler stand out.
1. Off-Road Capabilities
A vehicle similar to the Wrangler should possess robust four-wheel-drive systems, high ground clearance, and sturdy suspension for traversing over rough and uneven terrains. Some models may include features like locking differentials and advanced traction control systems to enhance off-road performance. These elements are vital for those who enjoy off-roading adventures or live in areas with challenging driving conditions.
2. Convertible/Foldable Roof
A removable top, foldable windshield, or convertible roof gives drivers and passengers an immersive outdoor experience while driving. Some vehicles offer hardtop and soft-top options, allowing more flexibility for drivers to suit their preferences and intended use.
3. Unique Styling and Body Design
The Wrangler's boxy, rugged style sets it apart in the crowd. Similar vehicles typically embrace a distinctive, rugged aesthetic with square body design, pronounced wheel arches, and an upright, bold stance.
4. Reliable Power and Performance
A Jeep Wrangler-like vehicle should offer reliable power and performance. Look for a powerful engine, typically a V6 or V4, capable of producing enough torque for challenging off-road conditions. Pay attention to transmission options—manual transmissions are popular among off-road enthusiasts for their control, though automatic transmissions are typically more user-friendly.
Top Cars Comparable to Jeep Wrangler
While the Jeep Wrangler holds a unique place in the off-road segment, it's not the only vehicle that offers a blend of off-road capabilities and rugged charm. Here are some top alternatives to consider.
1. Chevrolet Blazer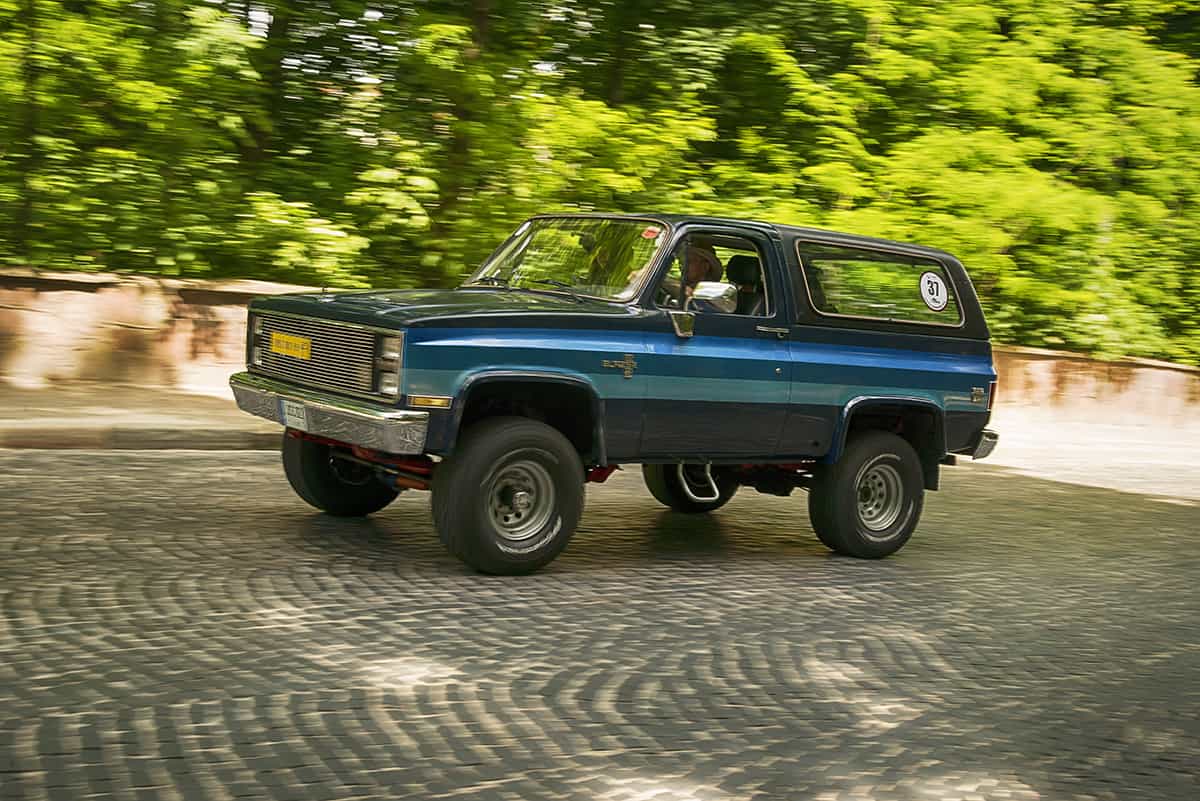 The Jeep Wrangler and Chevrolet Blazer differ in various aspects, making each unique in its way. The Wrangler offers more headroom and legroom in both the front and back, making it more comfortable for taller passengers. However, the Blazer scores on convenience, requiring fewer gas station visits due to better fuel efficiency.
While the Blazer is wider, it doesn't exceed the Wrangler in length, making parking a similar challenge for both. They both offer identical handling with the same turning radius. The Wrangler outperforms the Blazer in horsepower, but the Blazer's higher torque effectively transmits its engine's power to the wheels.
Both vehicles offer similar seating capacity, but the Wrangler provides more cargo space, which is beneficial for those requiring extra hauling capacity.
2. Ford Bronco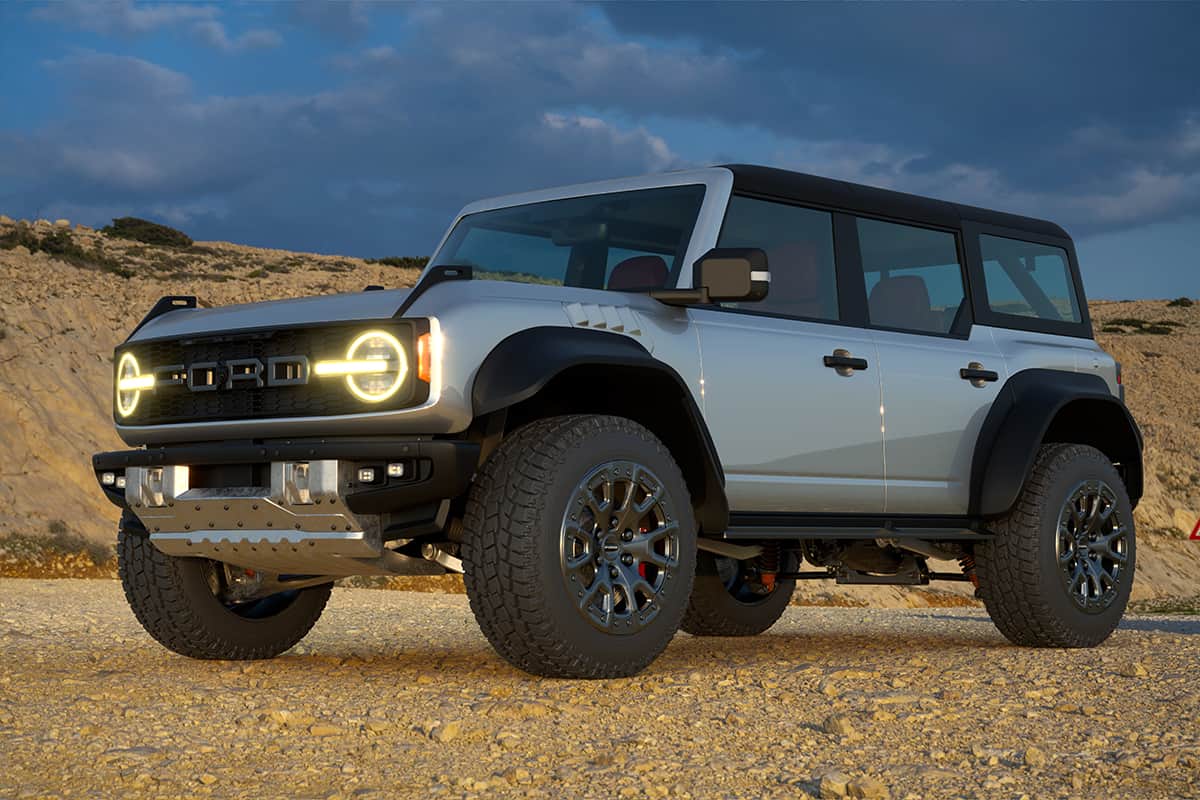 The Jeep Wrangler and Ford Bronco bring different qualities to the table. The Wrangler, lighter by several hundred pounds and narrower, powers ahead with its 270-horsepower turbo engine, achieving quicker acceleration to 60 MPH and slightly better fuel efficiency.
In contrast, the Bronco, despite being slower, offers a relaxing experience post-highway drive, with a spacious cabin and superior on-road composure. While its ride may be a bit stiff on rough terrains, its responsive engine and direct steering give good control.
Even though the Bronco has lower decibel levels, its engine's low-frequency sound isn't irritable. It features more intuitive four-wheel-drive engagement and superior off-road speed control. Also, its cargo hold is generous, and it can comfortably seat three adults in the back.
3. Hummer H2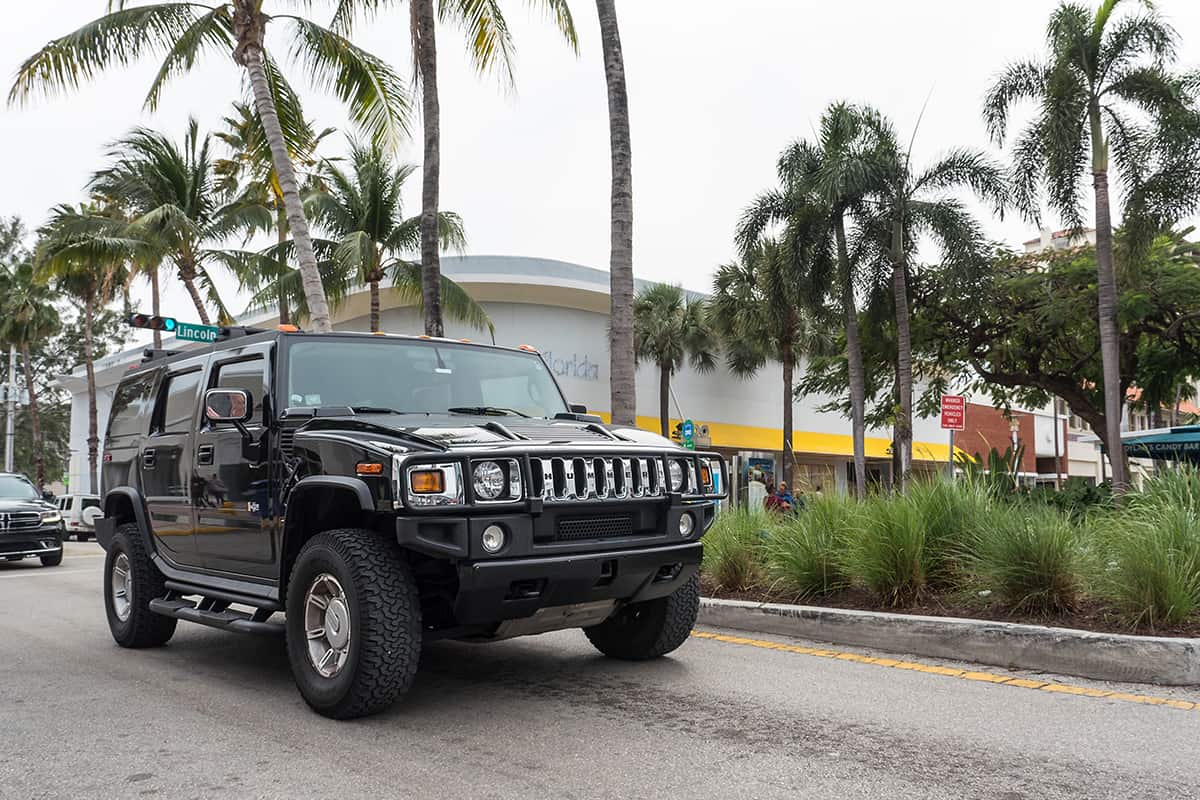 The Hummer H2 and Jeep Wrangler are both iconic off-road vehicles with distinct presences. The H2, inspired by the military Humvee, offers robust off-road capabilities, yet its gargantuan size restricts cabin and cargo space, and its gas-guzzling nature is a drawback.
Conversely, the Wrangler, also military-rooted, impresses with its extraordinary off-road prowess and modern features like air conditioning and leather interiors. Despite updates, it retains its unique ability to remove doors and roof and fold the windshield for an immersive outdoor experience. Both offer distinct driving experiences, embodying their brands' ethos, while catering to different user needs and preferences.
4. Jeep CJ7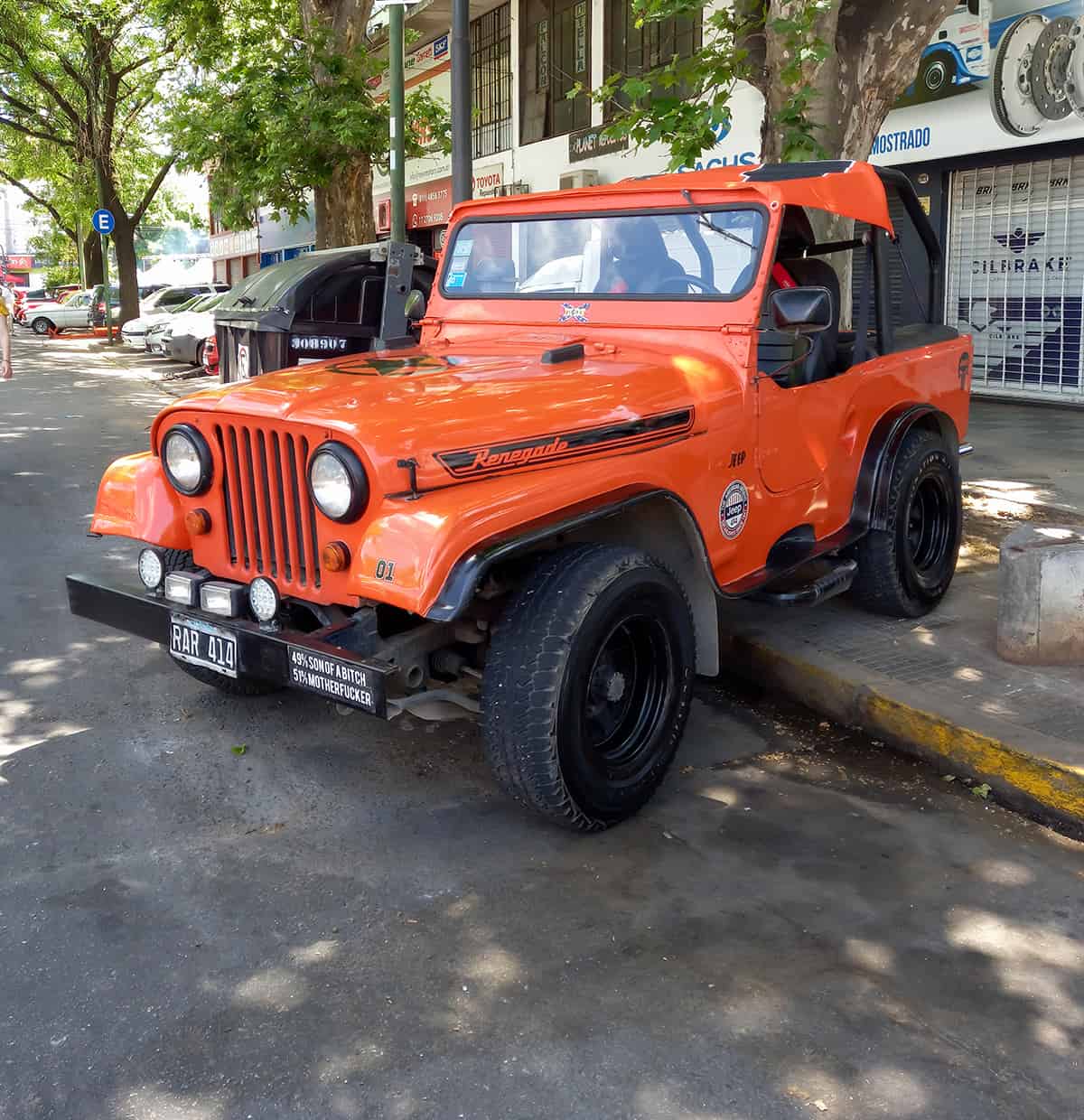 The Jeep Wrangler and CJ-7 share core features like separate body and frame, front-engine, rear-wheel drive, rigid axles, and a fold-flat windshield, contributing to similar driving experiences. However, they differ in aspects like the Wrangler's square headlights and fuel-injected engines, compared to the CJ-7's round headlights and simpler machinery.
The CJ-7 has a metal interior, sloped doors, and a shorter wheelbase, while the Wrangler has a plastic interior and full roll cage connected to the windshield. Depending on preferences, the CJ-7 appeals to those favoring engine tinkering, while the Wrangler suits those valuing modern features and accessories.
5. Land Rover Defender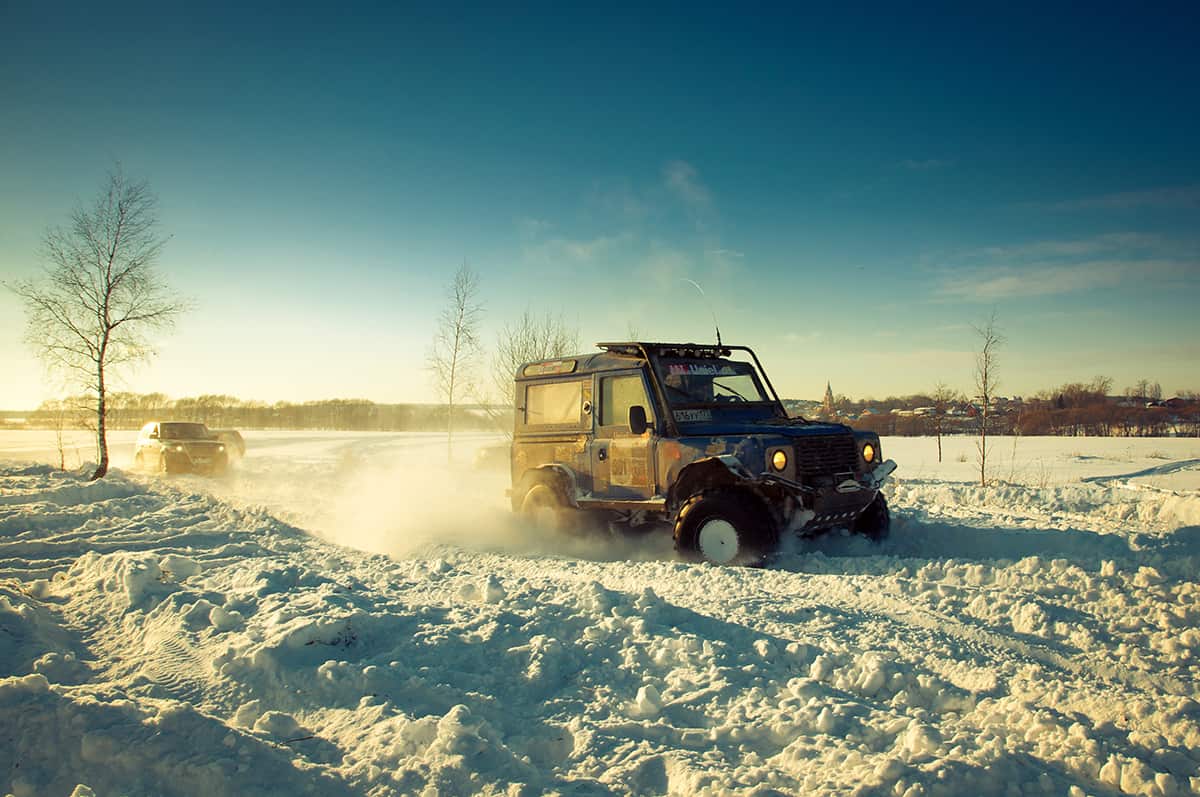 Both the Jeep Wrangler and Land Rover Defender are renowned off-road vehicles with roots tracing back to World War II. The Wrangler adheres to the original Willys Jeep design, showcasing hallmark features like a folding roof, a fold-down screen, and a seven-slot radiator grille. It transitioned to coil-sprung suspension with the TJ model.
On the other hand, the Defender, Britain's answer to the Jeep, adopted coil springs much earlier. Though its external appearance remained largely unchanged until 2016, it underwent significant engine upgrades, evolving from Land Rover's old 2.25-liter engines to Ford's 'Puma' diesel engines. Both models embody their respective original spirits, providing distinct off-road experiences.
6. Lexus GX460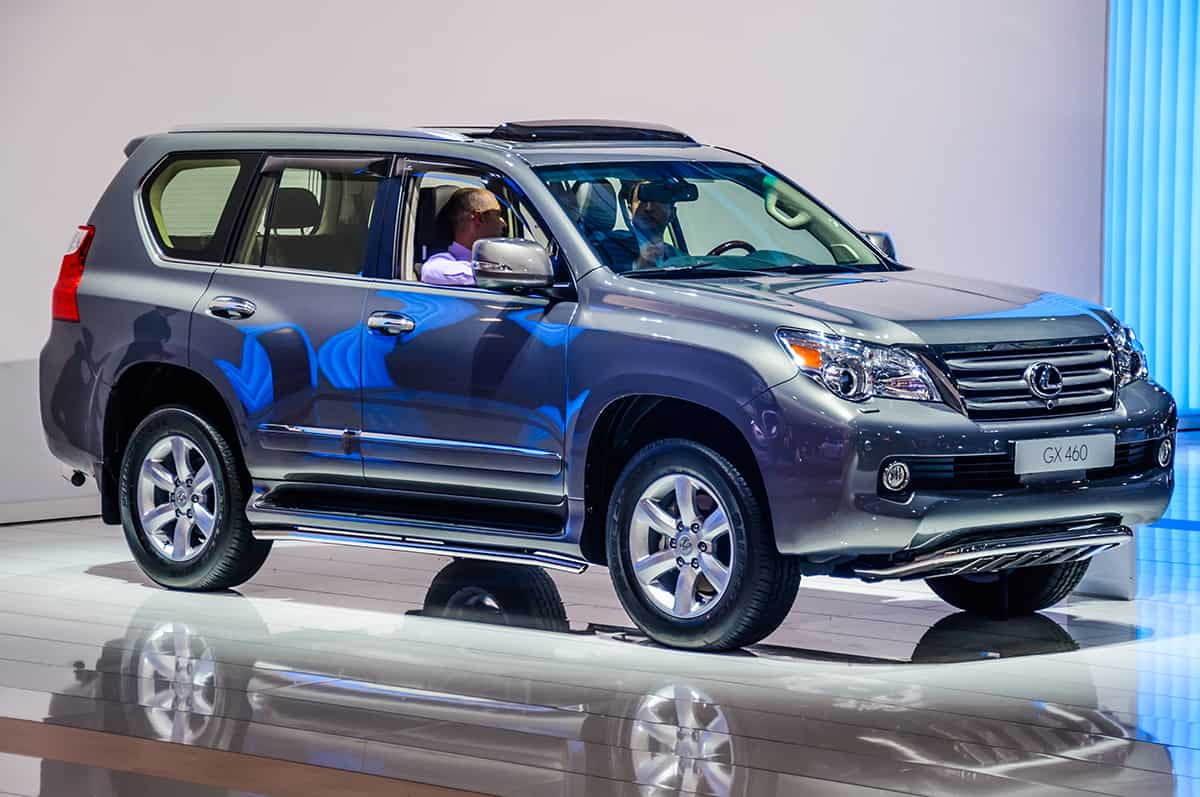 The Lexus GX460 and Jeep Wrangler are body-on-frame SUVs purposed for off-road capabilities, though each with a unique approach. The Lexus, with its 4.6L V8 engine and Kinetic Dynamic Suspension System, offers a refined and luxurious ride, trading off some off-road capabilities. It has lower ground clearance but a higher towing capacity than the Jeep.
The Jeep Wrangler, with various engines including a 3.6L V6 and 2.0L turbocharged four-cylinder, and greater ground clearance, prioritizes off-road performance over on-road refinement and comfort. It's more rugged, offering features like skid plates and rock rails, but its towing capacity is less than the Lexus's.
7. Mercedes G-Wagon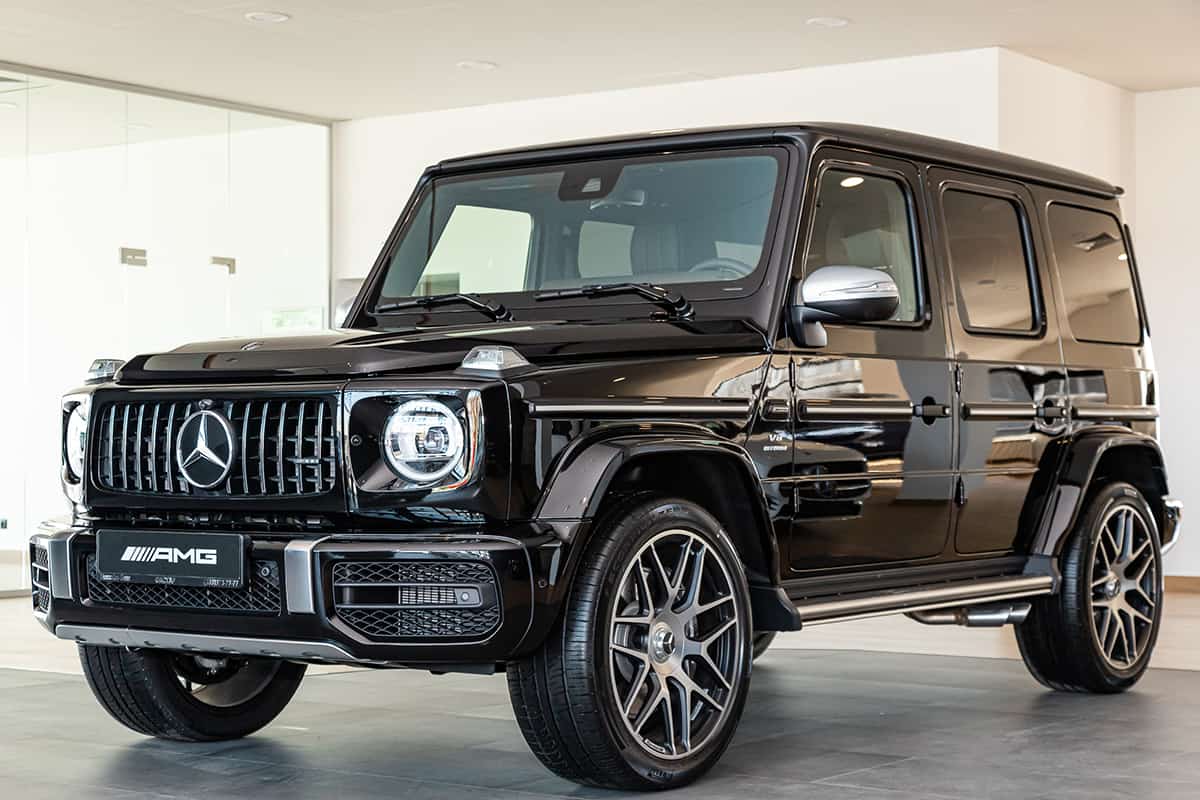 The G-Wagon's iconic design, superior on-road comfort, enhanced passenger space, and unique characteristics like distinctive door-shut sound cater to the luxury market. It offers a different experience, although at a six-figure cost.
The Wrangler Rubicon, with greater ground clearance, better approach and departure angles, and optional manual transmission, prioritizes off-road ability. More affordable and less intimidating to handle in rugged conditions, it also features a reliable V6 engine. While the G-Wagon provides a luxury off-roading experience, the Wrangler brings accessibility and raw capability.
8. Nissan Xterra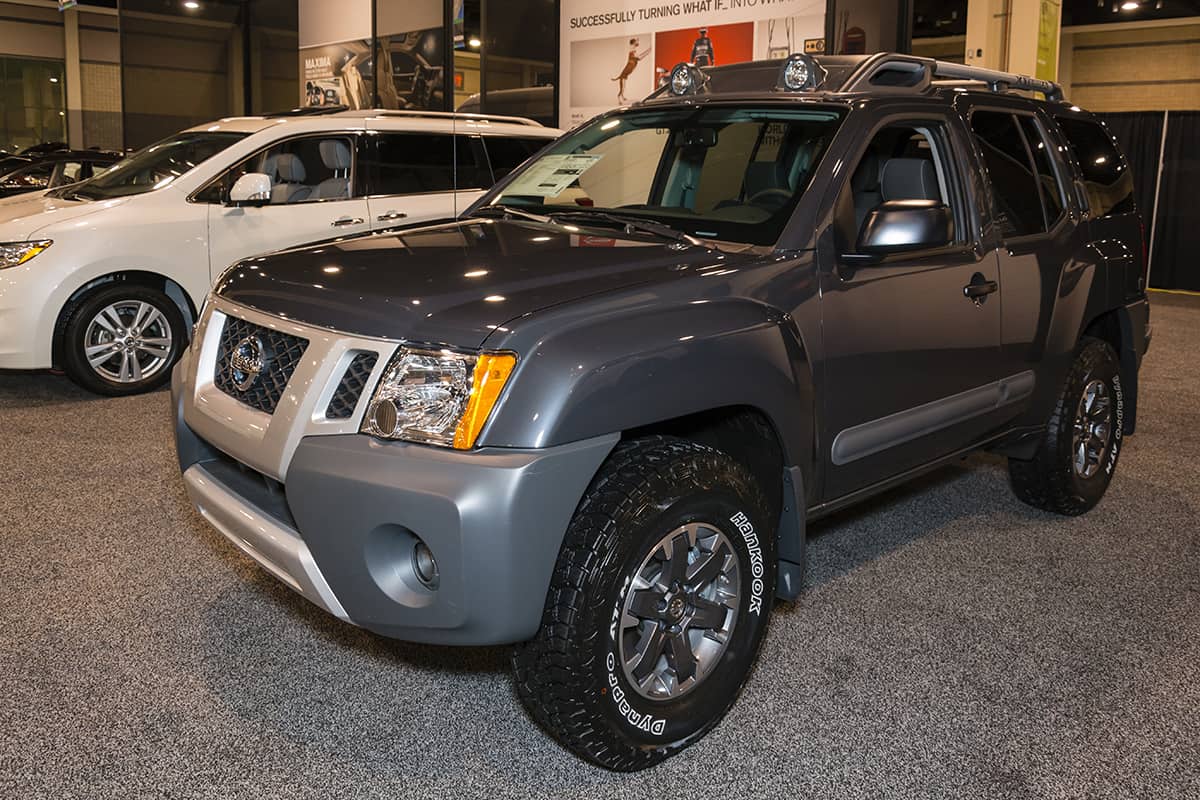 The Wrangler outperforms the Xterra with a more powerful engine and superior off-road capabilities, attributed to its standard four-wheel drive, higher ground clearance, and Torx toolkit allowing for structural modifications. Its larger fuel tank, oil cooler, and efficient transmission enhance its overall robustness.
In contrast, the Xterra offers a more standard SUV experience with rear-wheel drive and lacks the Wrangler's unique interior and off-road features, including the lack of an engine oil cooler.
The Jeep Wrangler Advantage
Even though the aforementioned cars are similar to the Jeep Wrangler in many ways, none can fully replicate its unique blend of attributes.
Why Jeep Wrangler Still Stands Out
Even among its strong competitors, the Jeep Wrangler holds a unique position. Over the years, it has continually evolved while staying true to its roots, something that not all competitors can claim. With a blend of modern technology and classic design elements, the Wrangler exudes an unmatched rugged appeal that pulls in adventure seekers and casual drivers alike.
Its iconic design features, such as the seven-slot grille, round headlights, and trapezoidal wheel arches, have made it instantly recognizable. The fold-down windshield, removable doors, and convertible roof options add a level of versatility and fun that's hard to find elsewhere.
Exceptional Off-Road Capabilities
The Jeep Wrangler is designed from the ground up for off-road adventures. Its standard four-wheel-drive system, high ground clearance, and short overhangs give it excellent approach, breakover, and departure angles, vital for tackling challenging terrains.
With specialized models like the Rubicon, equipped with features like locking differentials and sway bar disconnects, the Wrangler is built to conquer even the toughest trails.
Robust and Resilient
Jeep Wranglers are built to be robust and resilient. Their body-on-frame construction, solid axles, and durable materials are designed to withstand harsh conditions. This durability also contributes to their long-term value, with Wranglers often having strong resale values due to their lasting performance and timeless appeal.
Community and Aftermarket Support
One of the most compelling advantages of the Jeep Wrangler is the vibrant community of owners and enthusiasts. This community provides a wealth of knowledge and support, from troubleshooting and maintenance advice to shared trail recommendations. Coupled with an extensive aftermarket parts industry, this makes owning and personalizing a Wrangler an engaging experience beyond just the vehicle itself.