The Jeep Renegade has carved a unique identity within the compact SUV market with its rugged looks and off-road capabilities. Its distinctive design, coupled with Jeep's longstanding reputation for performance, has made it a popular choice among automotive enthusiasts. However, it has its share of problems that potential buyers and current owners should be aware of.
Common complaints about the Jeep Renegade include:
Persistent engine issues
Transmission failures
Defective braking systems
Electrical glitches
Problems with the air conditioning and heating systems
This article will go into detail regarding the various issues that have been reported with the Jeep Renegade. We will discuss common complaints, Jeep's responses, and suitable alternatives to this rugged SUV.
A Brief Look Into the Jeep Renegade's History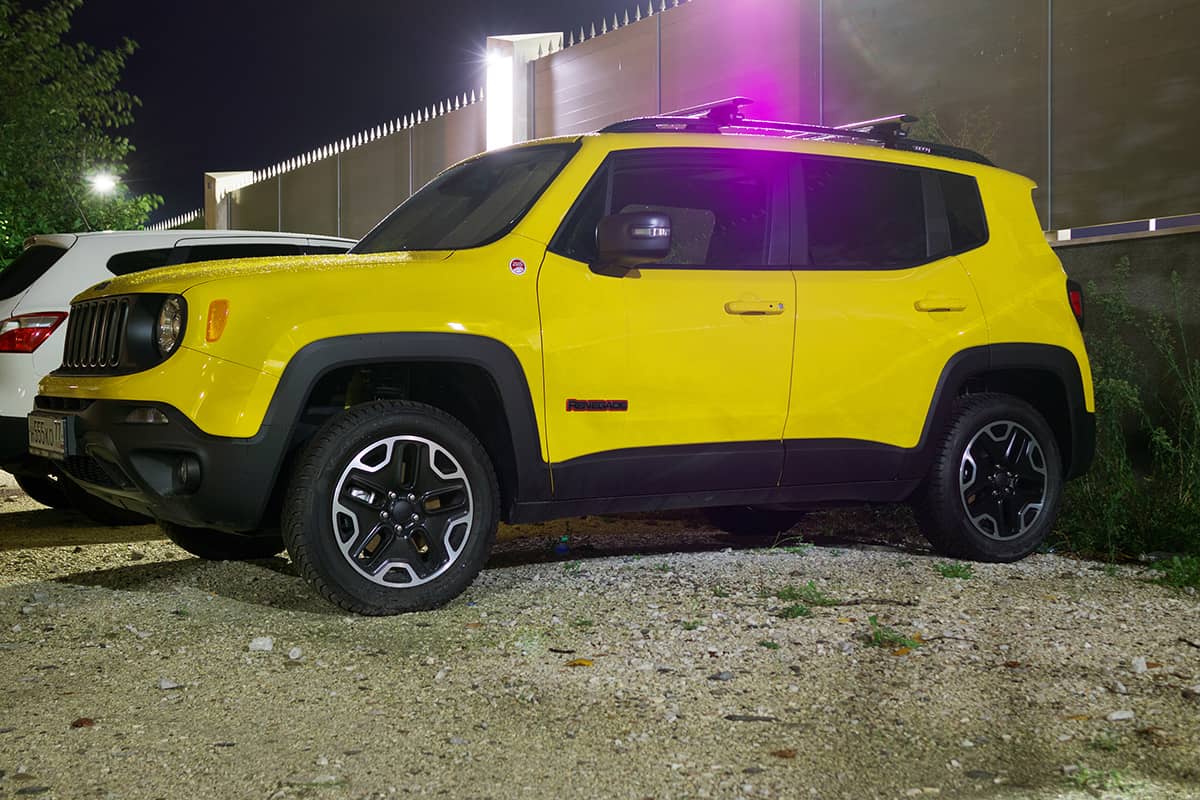 The Jeep Renegade made its debut in 2014, marking Jeep's venture into the subcompact crossover SUV segment. As the smallest of the Jeep family, it boasts a unique blend of off-road prowess and city-friendly dimensions. Despite its youth in Jeep's lineup, it has become emblematic of the brand's rugged, adventure-ready image.
Over the years, the Renegade's design has balanced traditional Jeep aesthetics with modern urban appeal. The iconic seven-slot grille and round headlights pay homage to Jeep's heritage, while its compact, boxy frame appeals to a more contemporary market.
The Renegade has been largely well-received for its off-road capabilities, unique design, and abundant features. However, reported mechanical issues have caused some customers to question its reliability, especially during its early years. Despite its rocky start, the Renegade continues to hold its place in the market.
Major Complaints About the Jeep Renegade
The most prevalent issues reported by owners include problems with the engine, transmission, electrical system, and braking system. These issues vary in severity and frequency across different model years, with some years experiencing more problems than others.
Engine-Related Issues
The engine is a critical component of any vehicle, and several Renegade owners have reported persistent engine issues. These include the engine stalling or shutting down while driving and the 'Check Engine' light appearing frequently. The 2015 model year received the most complaints regarding engine problems.
In response, Jeep has issued multiple technical service bulletins (TSBs) addressing various engine concerns and even initiated recalls in severe cases.
Transmission Problems in Jeep Renegade
Transmission problems have been a consistent concern among Renegade owners, especially those with the 2015 and 2016 models. Drivers reported issues with the transmission slipping, delayed gear engagement, and sudden shifts while driving. Some of these transmission problems led to hazardous situations on the road.
Jeep has addressed these complaints with TSBs and recalls, offering to replace faulty transmission components and software updates to rectify these issues.
Electrical System Problems in Jeep Renegade
Electrical system problems are another common complaint about the Jeep Renegade. These include the radio, dashboard lights, and other electrical features malfunctioning. The 2015 and 2016 models appear to have had the most electrical system issues.
Jeep has responded to these concerns by issuing several TSBs and suggesting repairs or replacements for affected parts.
Braking System Issues in Jeep Renegade
Brake problems can pose a serious safety risk. Some Renegade owners have reported issues with the braking system, including premature brake wear and loss of brake power. The 2015 model was the worst offender in this regard.
Jeep has issued TSBs addressing these issues and has conducted recalls when necessary to ensure driver safety.
Air Conditioning and Heating Problems
Comfort features like air conditioning and heating have also been problematic in some Renegade models. Owners have reported issues with the system not cooling or heating effectively. These issues were most commonly reported in the 2015 and 2016 models.
Jeep has addressed these concerns through TSBs, advising dealerships on how to repair the systems.
Interiors and Control Problems
Some owners have reported problems with the interior features and controls, including issues with the touch screen, Bluetooth, and controls for windows and locks. Most of these complaints came from 2015 model owners.
Jeep's response to these issues has mostly been to offer software updates or component replacements to fix the problems.
Fuel System and Exhaust Problems
Renegade owners have also reported fuel system issues, including problems with fuel pumps and inaccurate fuel gauge readings. Additionally, some models experienced problems with the exhaust system, such as excessive emissions or malfunctioning components. These issues were most frequent in the 2015, 2016, 2017, and 2018 models.
Jeep has issued several TSBs and recalls to address these problems.
Suspension and Steering Issues in Jeep Renegade
Steering and suspension problems can significantly impact the driving experience. Some Renegade owners have reported steering responsiveness issues and abnormal noises from the suspension.
Jeep has responded by issuing TSBs and advising on repairs to rectify these issues.
What You Should Know Before Buying a Used Jeep Renegade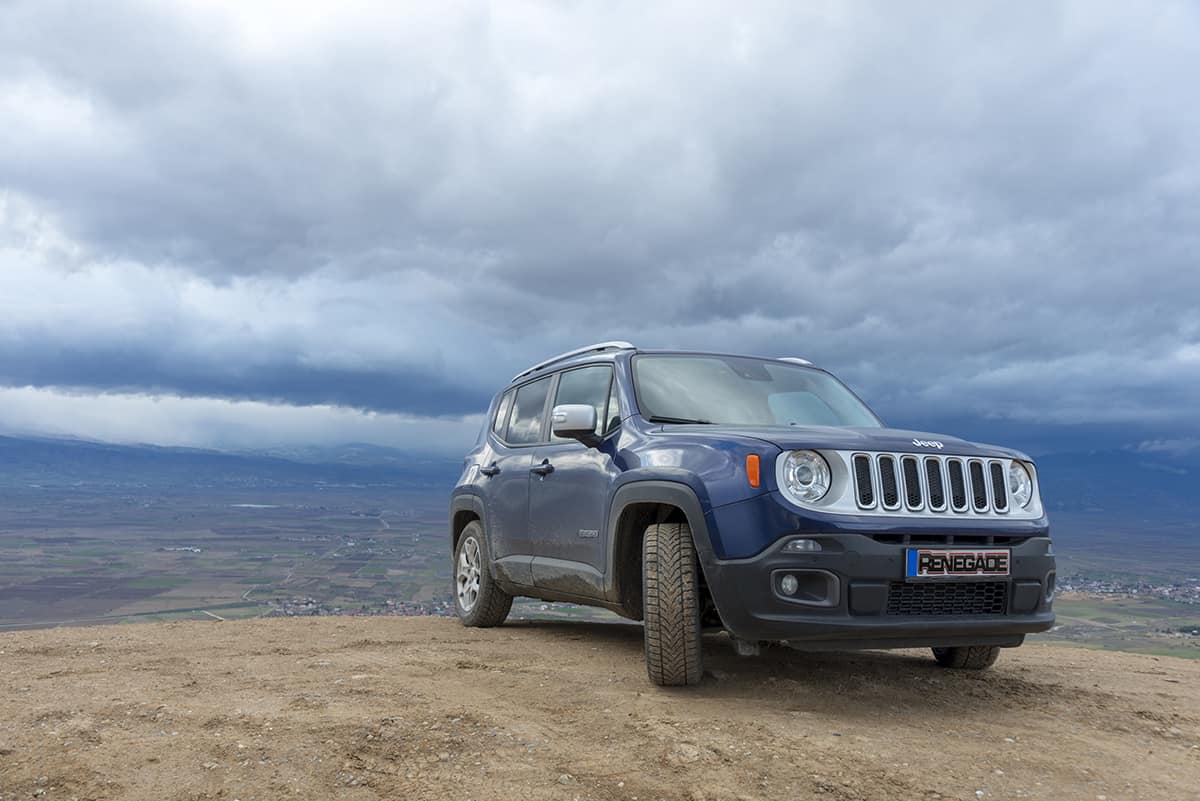 Buying a used Jeep Renegade can be an excellent way to enjoy the vehicle's distinctive qualities at a lower price point. However, the long list of common complaints above should indicate that you need to pay extra attention if you're in the market for a second-hand Renegade.
Check the Vehicle's History
A detailed vehicle history report can provide insights into the vehicle's past, including previous accidents, title information, and service history. It can help identify potential red flags, such as frequent repairs or major accidents. The National Motor Vehicle Title Information System (NMVTIS) can help you with this if you live in the US.
Inspect for Recalls and Service Bulletins
Jeep has issued several recalls and TSBs for the Renegade. Check if the used Renegade you're considering was part of any recalls and if the necessary repairs were made. TSBs can give you an idea of potential issues that could arise in the future.
Look for Signs of Off-Roading Damage
While the Jeep Renegade is designed for off-road capabilities, excessive off-roading can result in premature wear and damage to the vehicle. Check for underbody damage, worn out suspension components, and signs of flood damage, which are common in vehicles used for off-roading.
Take It for a Test Drive
A test drive can reveal a lot about a vehicle's condition. Pay attention to how the vehicle performs, listen for unusual sounds, and check all the features to ensure they're working properly.
Get a Pre-Purchase Inspection
A pre-purchase inspection by a trusted mechanic can provide a detailed assessment of the vehicle's condition. They can identify potential issues that might not be immediately apparent.
Consider the Cost of Ownership
The cost of ownership involves more than just the purchase price. Consider factors like fuel efficiency, insurance costs, and maintenance expenses. Some Renegade models are known for their less-than-stellar fuel efficiency, so consider this when budgeting for your used Renegade.
Avoid Certain Model Years
Certain model years of the Jeep Renegade have more reported problems than others. Generally, the 2015 model year has received the most complaints, so it may be best to avoid this year if possible.
Alternative Vehicles to Consider
If you're having second thoughts about the Jeep Renegade due to its reported issues, there are other comparable vehicles in the market that might better suit your needs.
Honda HR-V
The Honda HR-V is a compact SUV that offers great fuel efficiency and a spacious, high-quality interior. It may not have the off-road capabilities of the Renegade, but it excels in reliability and practicality. It's a good choice if you're looking for a comfortable, efficient, and reliable vehicle.
Subaru Crosstrek
The Subaru Crosstrek stands out with its standard all-wheel drive, off-road capabilities, and impressive fuel economy. Its reliability rating is above average, and its safety ratings are often top-notch. If you love the outdoors but want a vehicle with a better reliability track record than the Renegade, the Crosstrek is worth considering. Learn more about Crosstrek's trunk space here.
Mazda CX-30
The Mazda CX-30 offers sporty handling, fuel-efficient engines, and a well-designed interior. It's known for its fun-to-drive nature and excellent safety scores. If you're looking for a compact SUV that's a joy to drive and offers solid reliability, the CX-3 could be a good fit.
Hyundai Kona
The Hyundai Kona stands out in the compact SUV class with its robust engine options, user-friendly infotainment system, and abundant standard features. It has an above-average predicted reliability rating and a great balance between comfort and performance. The Kona is also one of the few modern SUVs without a CVT transmission.
Toyota C-HR
The 2022 Toyota C-HR boasts distinctive styling, plenty of standard features, and a comfortable ride. While it doesn't offer all-wheel drive or much in terms of performance, it does have excellent reliability and safety scores, making it a solid choice for those prioritizing these factors.
Ford EcoSport
The Ford EcoSport offers a user-friendly infotainment system, available all-wheel drive, and plenty of cargo space for the class. It doesn't quite match the class leaders in terms of performance or interior quality, but it's a decent option if you prioritize technology and cargo capacity.
Nissan Rogue Sport
The Nissan Rogue Sport offers plenty of passenger and cargo space, a comfortable ride, and easy-to-use tech features. While it doesn't offer much in terms of power or agility, it does provide a solid, comfortable, and practical transportation option.