Whether you own a classic Charger or a modern Ram, swapping your engine can give your ride a new lease on life, increase horsepower, and even improve fuel economy. This guide will help you understand Dodge engine swap compatibility.
It covers everything from the basics of engine swaps, specific Dodge models and engine options, to a comprehensive compatibility chart to help you make an informed decision.
Basics of Engine Swaps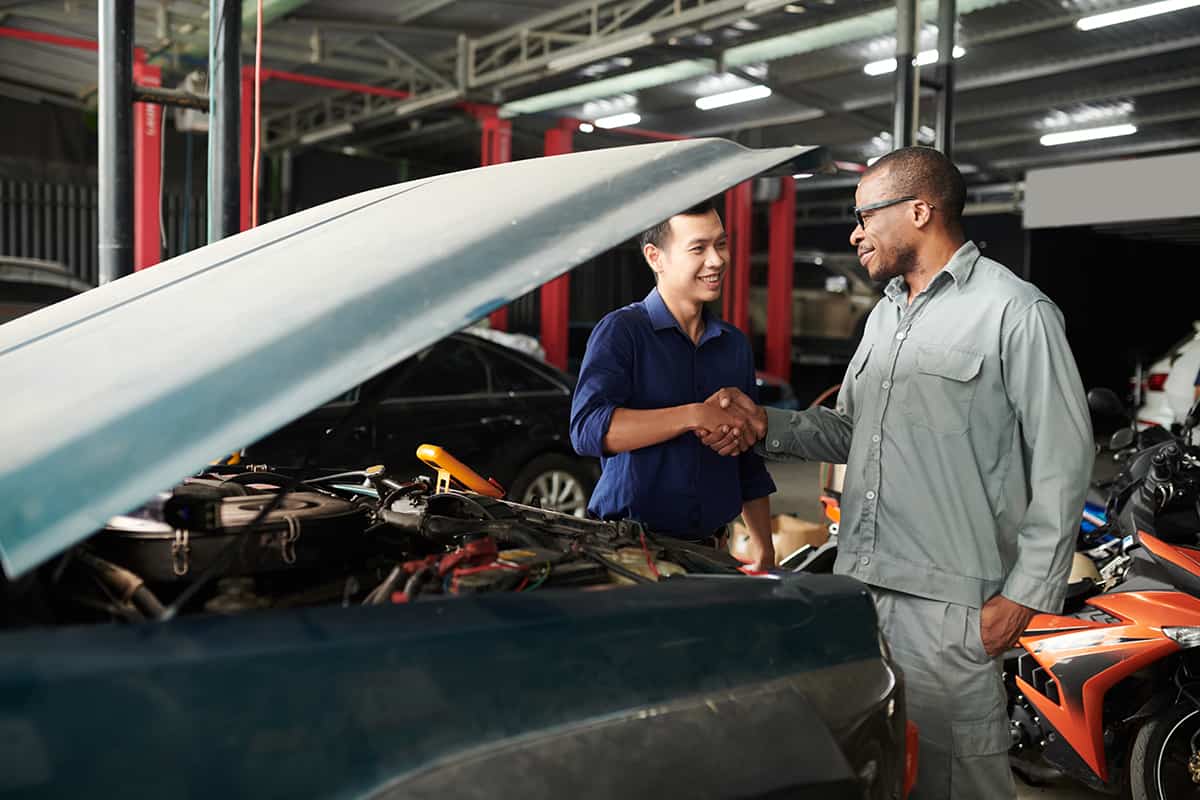 An engine swap involves taking out the existdogeng engine in your Dodge and replacing it with a different one. This could be for various reasons like enhancing performance, upgrading to a more fuel-efficient engine, or replacing an old, worn-out engine.
There are two main types of engine swaps you might consider for your Dodge vehicle: Direct Fit and Custom.
Direct Fit Swaps: These are essentially plug-and-play. Direct fit engines are designed to easily fit into your specific Dodge model without significant modifications.
Custom Swaps: These require more work, including possible modifications to the engine bay, electrical system, or even the car's frame. Custom swaps offer more flexibility in terms of performance and functionality.
What to Consider Before an Engine Swap
What's your end game? If you want to breathe new life into an older Dodge, then a newer, more efficient engine could be the way to go. If you're chasing high horsepower figures, then a performance engine with a turbocharger might be more up your alley.
The next question you need to ask yourself is, which engines are compatible with your Dodge? This is where our engine compatibility chart comes in handy. Not all engines are compatible with all models' engine
Dodge Engine Swap Compatibility Chart
Reading and interpreting the chart is fairly straightforward. We've laid out the data by Dodge model and the potential engines that could fit into each. Look for your vehicle model and see which engines are listed as compatible. Each compatibility option is graded from A to C, with 'A' being a direct fit and 'C' requiring significant modifications.
Grade A: These engines are practically plug-and-play with minor alterations. They fit snugly into the engine bay and are designed for an easy swap.
Grade B: Engines with this grade will fit, but they may require moderate modifications like new motor mounts or a custom exhaust.
Grade C: These are for the adventurous or experienced. They require substantial modifications, possibly even changes to the vehicle frame or suspension.
| | | | | | | |
| --- | --- | --- | --- | --- | --- | --- |
| Engine Displacement & Cylinder | Family/Series | Manufacturer (Plant) | Power (HP) | Compatible Model Years | Compatible Dodge Vehicles | Compatibility Grade |
| 4.7L V8 | PowerTech | Chrysler (Detroit, MI) | 235-310 hp | 1999-2009 | Dakota, Durango, Ram 1500, Jeep Grand Cherokee, Jeep Commander, Chrysler Aspen | A |
| 3.7L V6 EKG | PowerTech | Chrysler (Detroit, MI) | 210 hp | 2002-2012 | Ram 1500, Jeep Liberty, Mitsubishi Raider | A |
| 7.0L V8 (426 Hemi) | Hemi | Chrysler (Indianapolis, IN) | 350-1000 hp | 1966-1971, 2012 | Charger, Challenger, Plymouth Satellite, Charger Redline | B |
| 5.7L V8 Hemi | Hemi | Chrysler (Indianapolis, IN) | 340-399 hp | 2003-present | Ram, Magnum, Charger, Challenger, Jeep Commander, Grand Cherokee, Wagoneer, Chrysler Aspen | A |
| 2.2 & 2.5L I4 | Inline-4 | Chrysler (Trenton, MI) | 84-224 hp | 1981-1995 | Spirit, Daytona, Phantom | C |
| 5.2L V8 | Magnum | Chrysler (Detroit, MI) | 230 hp | 1992-2002 | Ram, Dakota, Durango, Jeep Grand Cherokee | B |
| 8.0L V10 | Magnum | Chrysler (Detroit, MI) | 300-310 hp | 1994-2002 | Ram 2500/3500 | A |
| 6.7L I6 | B-series | Cummins (NC) | 150-400 hp | 2007-onwards | Ram 2500/3500 | A |
An Overview of Dodge Engines
Dodge engines have been a cornerstone of automotive performance for decades, offering a wide range of options to suit various needs. Known for their durability and power, these engines come in different configurations, including Inline-4, V6, V8, and even V10 setups.
Inline-4 Engines
The Inline-4 engines, primarily the 2.2L and 2.5L, are compact and efficient. Manufactured in Chrysler's Trenton Engine Plant in Michigan, these engines were used from 1981 to 1995. Ideal for smaller vehicles like the Dodge Omni and Charger, they offer horsepower ranging from 84 to 224 for the 2.2L and 100 to 168 for the 2.5L.
V6 Engines
The V6 engines are versatile, offering a balance between power and efficiency. The 3.7L PowerTech V6, produced in Detroit, Michigan, is a standout, with 210 horsepower and compatibility with vehicles like the Ram 1500 and Dakota. Another variant, the 3.9L LA/Magnum V6, offered horsepower from 175 to 180 and was featured in Dodge Dakota and Ram models from 1987 to 2003.
V8 Engines
Dodge V8 engines are where you find serious horsepower. The 4.7L PowerTech V8, also produced in Detroit, offers up to 310 horsepower. It's found in various models including the Dodge Dakota and Ram 1500. The HEMI engines, including the 5.7L and the high-output 6.1L and 6.2L variants, offer horsepower ranging from 340 to an eye-watering 797. HEMI engines are iconic, often found in high-performance models like the Challenger and Charger.
V10 Engines
The V10 engines are specialized powerhouses, most notably the 8.0L and 8.3L variants. Manufactured in Detroit, these engines offer a horsepower range from 300 to a staggering 645. They are typically found in heavy-duty Rams and the Dodge Viper, known for its high-performance capabilities.
Diesel Engines
The 6.7L B-Series Inline-6 diesel engine is a robust choice for heavy-duty applications. Manufactured by Cummins in North Carolina, it offers horsepower from 150 to 400 and is primarily used in the Ram 2500 and 3500 models.
Risks and Challenges of Engine Swapping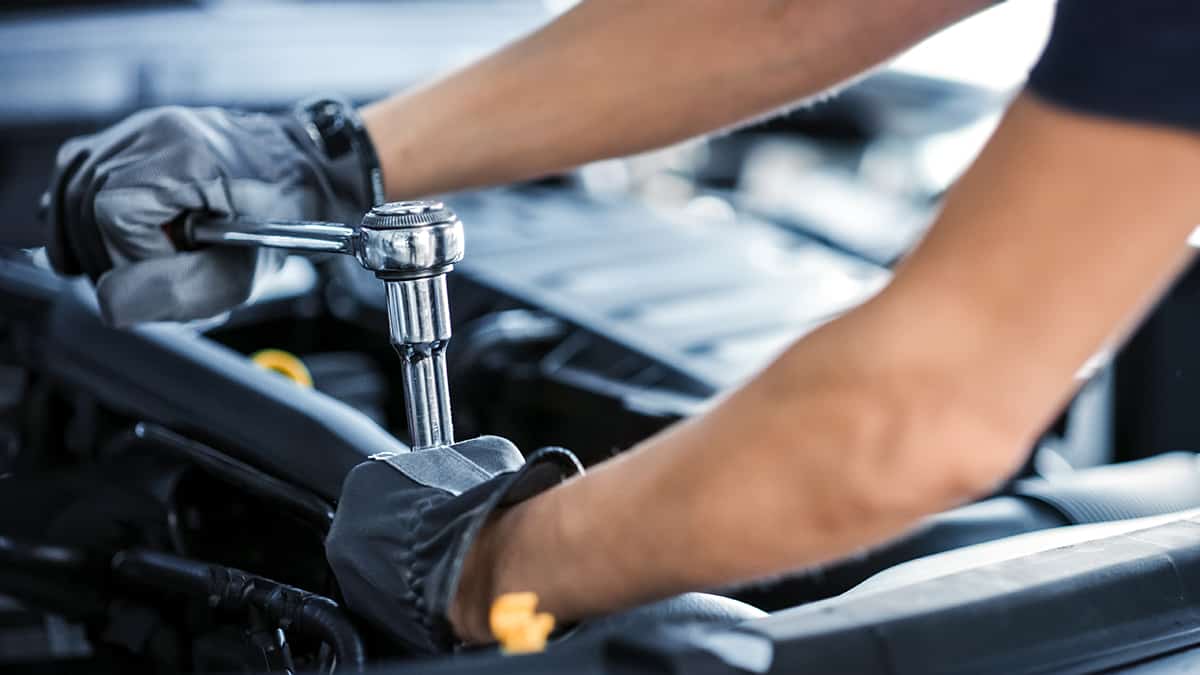 While engine swapping might sound relatively simple, the procedure comes with various risks and challenges that you should be aware of.
1. Compatibility Issues
Fitting an engine that's too large can result in structural damage, while one that's too small may not deliver the performance you desire. Additionally, compatibility extends to ancillary components like the transmission, exhaust, and cooling systems, which may also need upgrades or modifications to work with the new engine.
2. Technical Complexity
Engine swapping often requires specialized tools and expertise, making it a challenging DIY project even for those with substantial automotive knowledge. You may encounter difficulties in aligning the engine mounts, configuring the electronic control unit (ECU), and managing the fuel delivery system.
3. Legal and Regulatory Hurdles
Engine swapping can run afoul of various laws and regulations, particularly concerning emissions standards. Some jurisdictions may require inspections or certifications for vehicles that have undergone engine changes. Non-compliance can result in fines.
4. Warranty and Insurance
An engine swap will almost always void the manufacturer's warranty on your vehicle. Insurance companies may also adjust your premiums or even decline coverage if the engine swap substantially changes the car's performance characteristics or value.
FAQs
1. How much does a Dodge engine swap typically cost?
The cost of a Dodge engine swap varies widely depending on several factors, such as the type of engine you're swapping in, labor costs, and whether additional modifications are needed. On the low end, you might spend around $2,000 to $4,000 for a simple swap using a rebuilt or used engine. These figures could easily climb upwards of $10,000 to $15,000 or more if you opt for a new, high-performance engine and require extensive modifications.
2. What are the most popular engines to swap into a Dodge car?
5.7L HEMI V8: A popular option for muscle car enthusiasts looking to add more horsepower. It's a well-regarded engine for its balance between performance and fuel economy.
6.4L HEMI V8: This is a step up from the 5.7L, offering significantly more power. It's frequently used in higher-end Dodge models like the Charger SRT and is a favorite for those who want an extra kick.
Cummins Diesel: Especially popular for Dodge Ram trucks, the Cummins diesel engine offers excellent torque and durability, making it ideal for towing and heavy-duty usage.
3.6L Pentastar V6: If you're looking for a reliable and efficient engine, the 3.6L Pentastar is a solid choice. It offers a good balance of power and fuel efficiency, making it suitable for daily driving conditions.
2.0L Turbocharged Four-Cylinder: For those interested in a smaller, more fuel-efficient engine without sacrificing too much power, this turbocharged option is worth considering.