From the classics to modern marvels, the interior design of a car can be as telling of its character as its outer design. Among all the color options and material choices, one aesthetic stands out for its sophistication and timelessness—the brown leather interior.
Popular car models with brown leather interiors include:
BMW M5
Aston Martin DBX707
Audi A3
Ford F-150
Jeep Grand Cherokee
Lexus NX
Mazda CX-30
Nissan Sentra
Toyota Avalon
In this article, we take a closer look at the timelessness of brown leather interiors, exploring the appeal they hold and their place in popular car models.
The Appeal of Brown Leather in Car Interiors
For generations, brown leather has been associated with a sense of prestige and refinement in the automobile industry. It's a timeless choice that signifies elegance, style, and sophistication, thus leading many car enthusiasts and manufacturers to favor it.
Elegance and Style
Brown leather interiors impart an immediate sense of elegance and style. The hue varies from lighter, caramel shades to deep, rich chocolates, each variation adding a unique personality to the vehicle.
Symbol of Luxury and Sophistication
Leather, in general, is often equated with luxury due to its texture, smell, and how it ages. Brown, in particular, elevates this luxury status. It signifies an appreciation for finer things, as it's often found in luxury products like premium watches, high-end furniture, and designer handbags.
Brown leather car interiors have long been associated with luxury. High-end manufacturers like Rolls Royce, Bentley, and Aston Martin frequently utilize brown leather in their flagship models, reinforcing its image as a symbol of opulence.
The Timelessness of Brown Leather
Unlike brighter or more unusual colors, brown never seems to go out of style. It ages beautifully, developing a patina that adds to its charm. Over time, the leather seats conform to the shape of the driver and passengers, adding a layer of personalization that enhances the driving experience.
Potential Downsides of Brown Leather Interiors
While brown leather interiors add a certain level of sophistication and style to a car, they come with their own set of challenges.
Maintenance and Cleaning
Leather needs to be regularly cleaned and conditioned to prevent it from drying out and cracking. Specialized leather cleaning and conditioning products are typically required for this process, adding an extra cost compared to maintaining cloth interiors.
Brown leather, while more forgiving than lighter shades, can still show dirt and grime over time. It requires regular vacuuming and spot cleaning to keep it looking its best. Additionally, spills need to be addressed promptly to prevent staining, which can be more of a hassle compared to synthetic or fabric materials that may be more resistant to stains.
Sensitivity to Temperature Extremes
In the hot summer months, leather can become excessively hot, making it uncomfortable to sit on without proper cooling. Conversely, in the winter, leather seats can feel chilly to the touch until the car's heating system kicks in.
Wear and Tear
While leather is a durable material, it's not immune to wear and tear. Leather can develop creases and cracks, particularly in areas of high use like the driver's seat.
Brown leather can hide minor wear and tear better than lighter colors. However, significant damage will still be noticeable and may require professional repair to restore the seat's appearance.
High Cost
Brown leather interiors typically come at a higher cost compared to standard cloth interiors. In many cases, leather is part of a package that also includes other luxury features, increasing the overall cost of the vehicle.
Popular Car Models with Brown Leather Interiors
Consult this list if you're in the market for a car with brown leather interiors.
BMW M5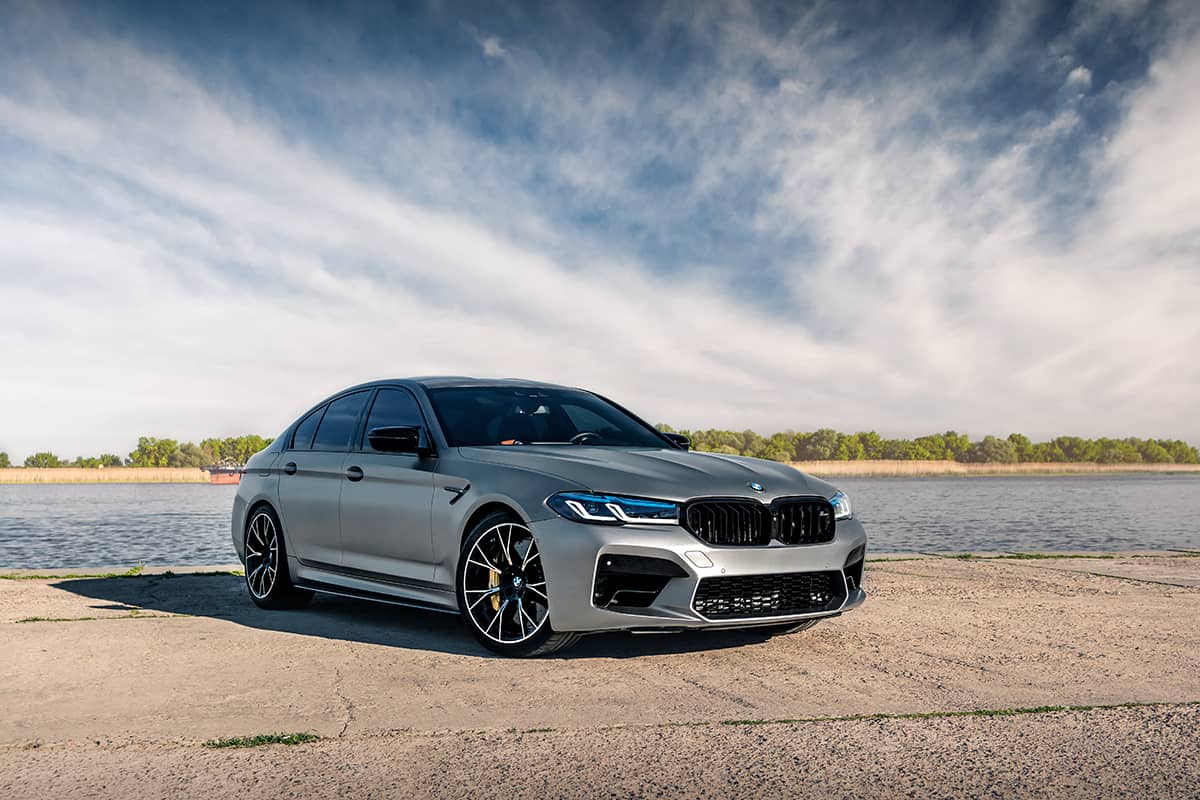 With a perfect fusion of luxury and thrill, the BMW M5 is a paradigm of powerful performance cloaked in a sophisticated shell. Based on the acclaimed 5-series design, this model features a heart transplant from BMW's M performance division, boasting an exceptional 600-hp twin-turbo V-8 engine. This power is channeled through an eight-speed automatic transmission, delivering a seamless drive to all four wheels.
Now in its sixth generation, the M5's interior exemplifies luxury, despite limited configurations. Its opulent options comprise an array of brown leather interiors, such as the exquisite Aragon brown stretched Merino leather upholstery.
The alternative is a full-Merino variant, which, while pricier, offers more benefits than the extended version. This sumptuous leather treatment graces the seats and extends to the steering wheel, kick panels, armrests, dashboard, and door panels. The lavish all-leather cabin creates an inviting atmosphere, ensuring exceptional comfort and support.
Aston Martin DBX707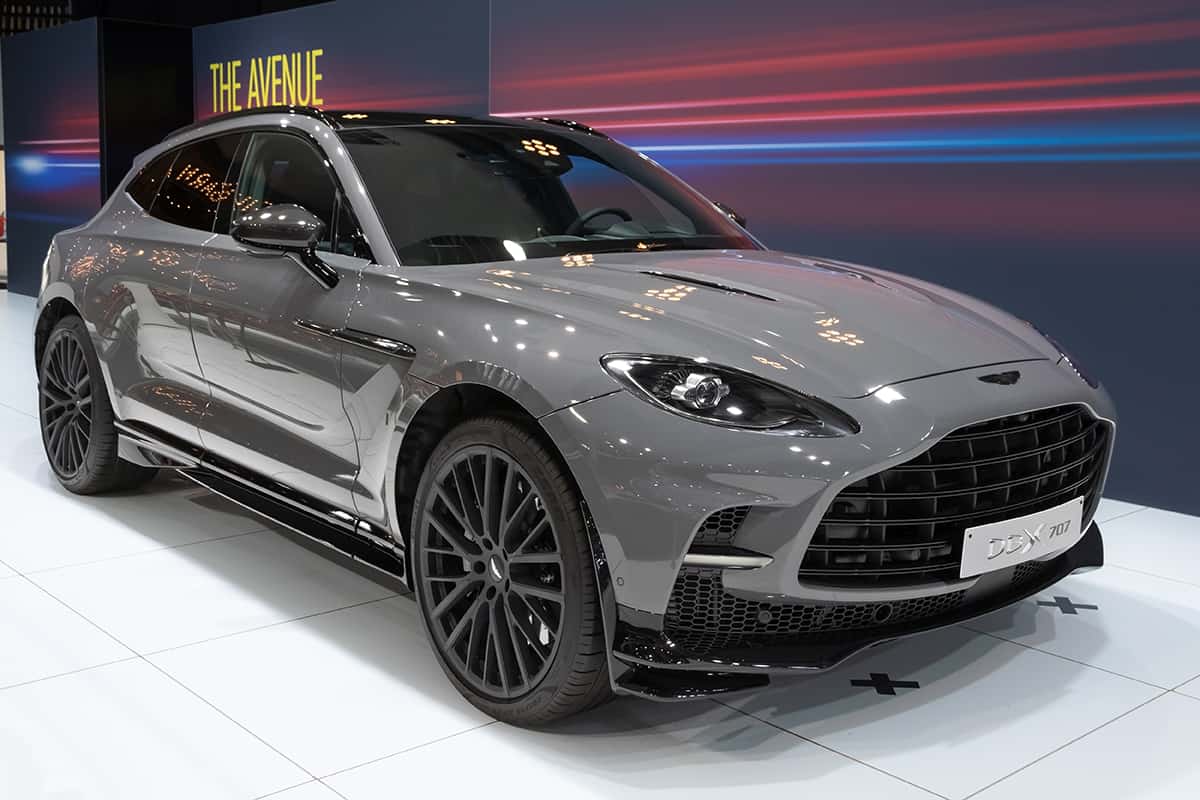 The Aston Martin DBX707 brilliantly fuses Aston Martin's sporty charm with an SUV's robust physique. This model elevates from the standard DBX's 542 horsepower to a staggering 697 HP, courtesy of its AMG-supplied twin-turbo 4.0-liter V-8.
Aston Martin DBX707's interior exudes an exquisite aura of warmth and luxury with its enticing brown leather treatment. The brand's signature bespoke craftsmanship is palpable through meticulous hand-stitching and keen attention to detail, enhancing the leather's rich brown tones.
Audi A3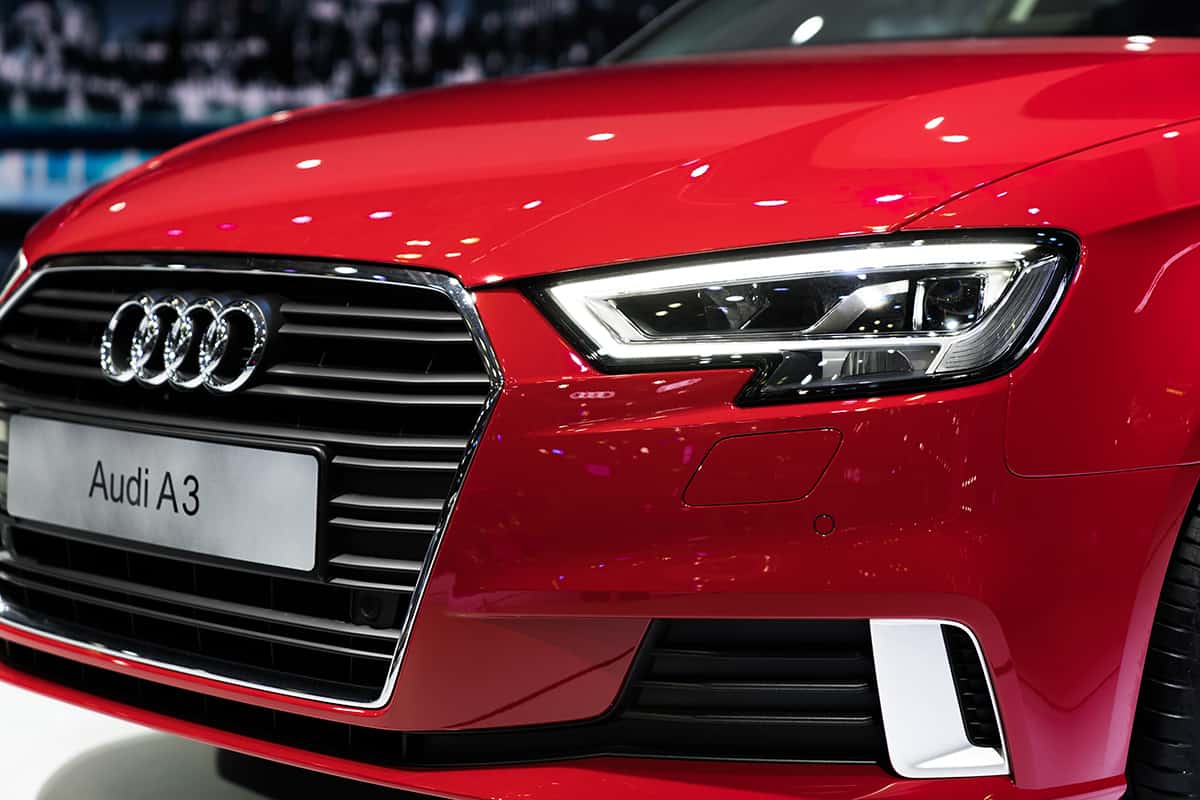 The Audi A3, the smallest gem in Audi's US collection, masterfully blends compactness with luxury. Its sole powertrain, a ubiquitous 201-HP turbocharged 2.0-liter four-cylinder, is coupled with a seven-speed dual-clutch automatic transmission, ensuring a vibrant drive with an optional quattro all-wheel-drive system for enhanced traction.
The car offers three principal trim levels—Premier, Premier Plus, and Prestige, each boasting comfortable leather options in a distinguished chestnut brown, a hue reminiscent of the reddish-brown bark of the chestnut tree.
The Audi A3, enveloped in a brown leather interior, is a chic, luxurious compact car. It marries exceptional comfort and performance with striking aesthetics. As a reputable family car from Germany, the Audi A3 has been a preferred choice among car enthusiasts since its introduction in 1996.
Ford F-150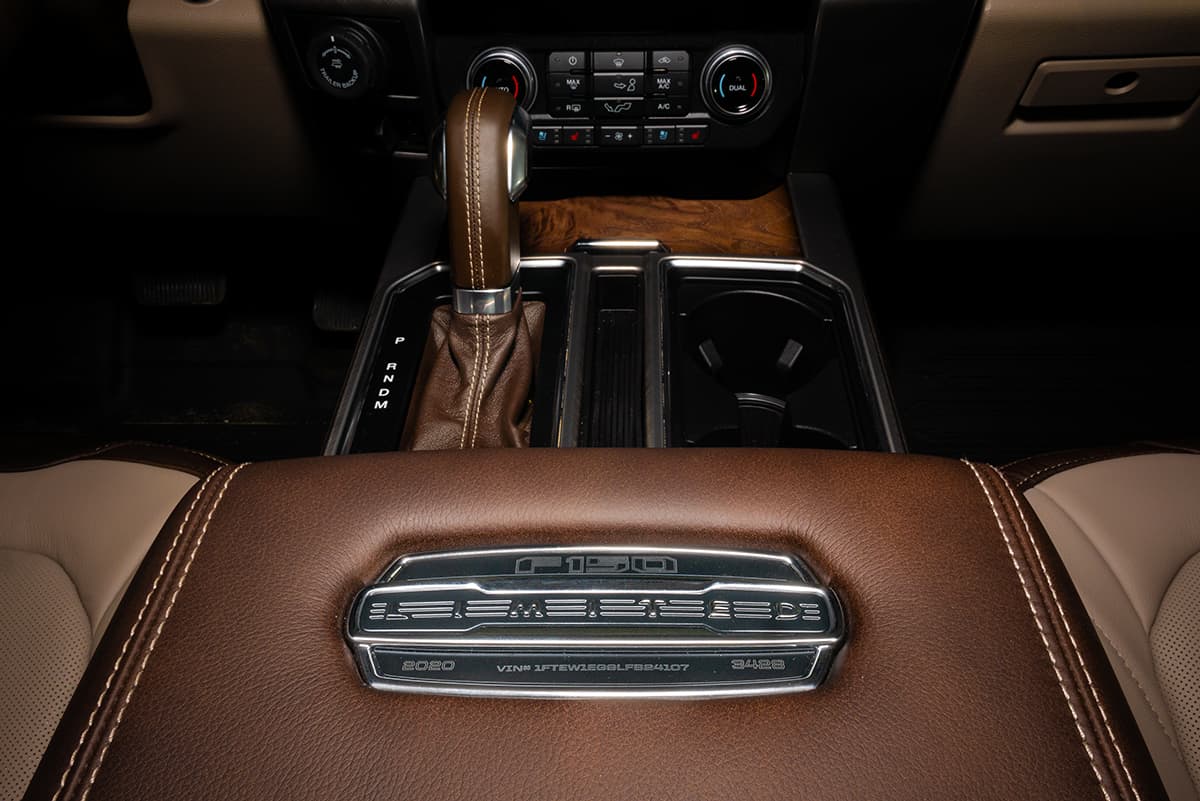 The Ford F-150, synonymous with the term "pickup truck," stands tall with its consistent position at the pinnacle of sales charts, bolstered by a blend of innovation and reliability. This perennial favorite has embraced modernity with an aluminum body, turbocharged powertrains, and even a hybrid variant, while championing Ford's cutting-edge tech, including an all-electric version.
The inclusion of a brown leather interior elevates the truck's charm, crafting a cabin that is luxurious, comfortable, and exudes a blend of practicality and style. To relish the brown leather seats in an F-150, customers would need to opt for a midsize Platinum upgrade.
This tier showcases multi-seated Carmelo leather in a two-toned pattern, characterized by a mix of light brown and black shades. While this design might not be the most fashionable on offer, it certainly doesn't rank lowest in terms of appeal.
Jeep Grand Cherokee
The 2023 Jeep Grand Cherokee stands out in the automotive landscape as it masterfully merges the hardiness of a true off-roader with the refinement and grace of a high-end vehicle. The base model of the Grand Cherokee offers a robust and satisfying mainstream experience, making it an appealing choice for a broad spectrum of drivers. However, the real beauty of this vehicle comes to life in the higher-end trims. These luxurious versions are abundantly furnished with upscale features and materials, placing them firmly in the category of premium SUVs.
One such high-end variant is the Summit Reserve Trim. This version turns heads with its chic interior, boasting a beautiful blend of black leather and sepia-toned, perforated Nappa. The brown leather upholstery in this trim is nothing short of splendid. It serves as a testament to Jeep's commitment to not just meet but surpass the luxury expectations typically associated with brown leather interiors in vehicles.
Lexus NX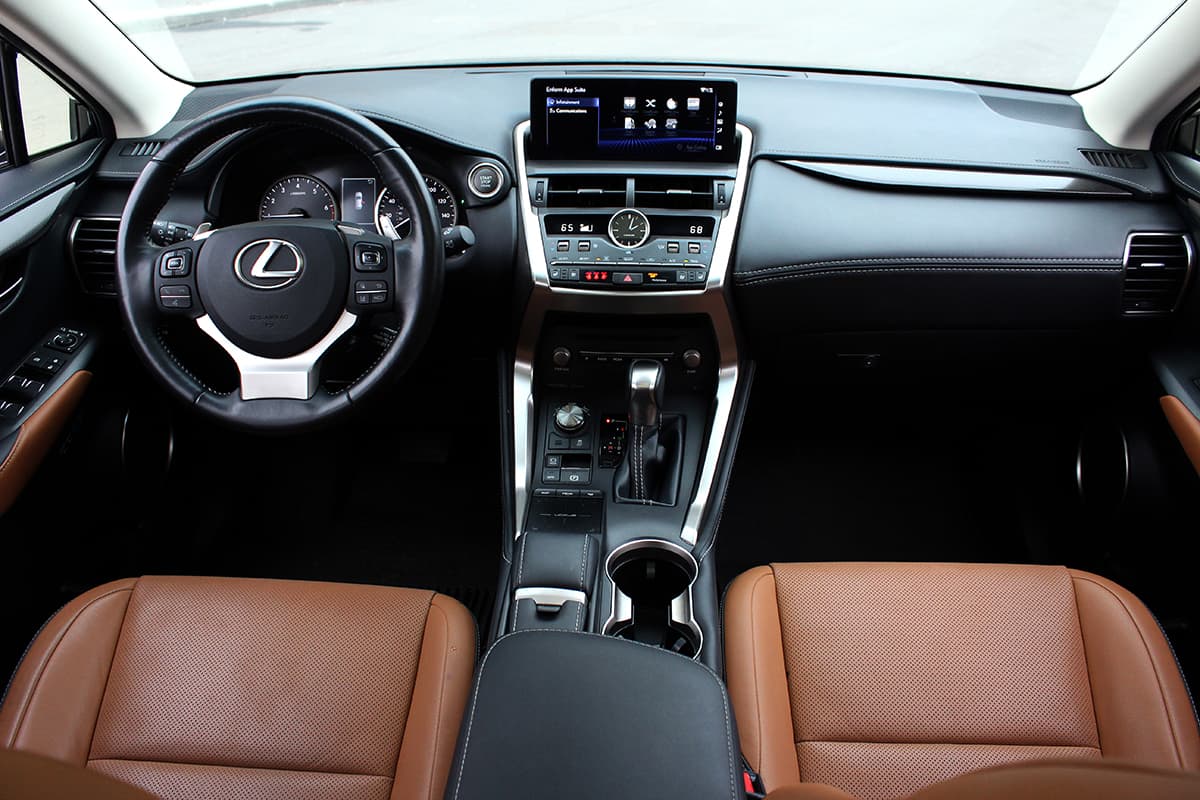 The 2024 Lexus NX epitomizes the brand's dedication to comfort, subtly masking its shared platform with the Toyota RAV4 and Venza crossovers. The resemblance to its Toyota cousins is hardly noticeable unless parked side by side. With high-quality materials adorning its handsome interior, the NX delivers on Lexus's reputation for luxury.
Stepping into the cabin, you can craft an environment that resonates with homey comfort every time you take the wheel. The impact of the Lexus NX interior colors ensures your desired level of relaxation or vitality. Among these, the Palomino color stands out, imbuing a unique allure.
This color is not merely a shade; it's a sensory experience, transforming your drive into a serene journey. Whether it's Black, Black/Rich Cream, vivacious Rioja Red, or intense Circuit Red, none quite compare to the luxurious depth and warmth of the Palomino interior.
Mazda CX-30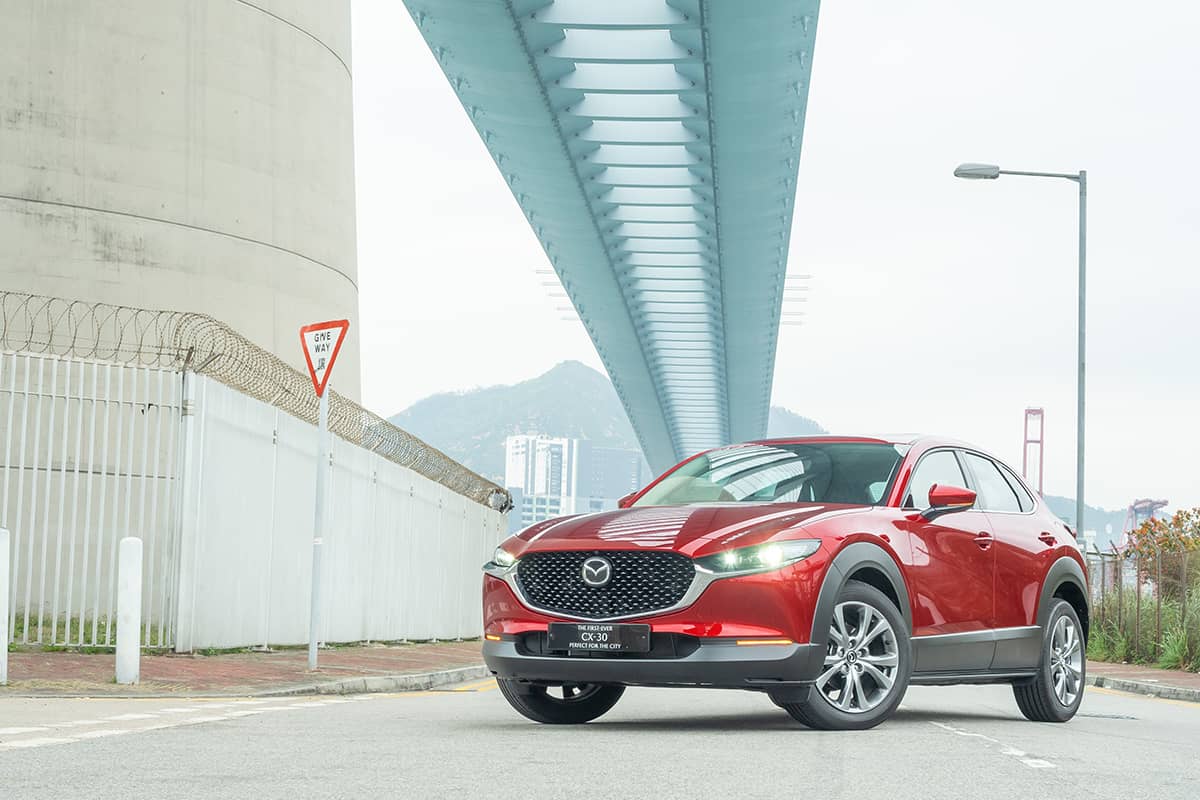 The 2024 Mazda CX-30 is a small SUV that expertly combines driving pleasure and athleticism, making it a thrilling choice in its segment. With roots tied to the Mazda 3 compact car, the CX-30 delivers nimble handling and boasts a class-above interior, distinguishing it from its competitors.
The Carbon Turbo models, exclusively available with the optional turbocharged 2.5-liter inline-four, sport a Zircon Sand exterior paint. Adorned with gloss-black accents such as mirror caps, grille trim, and wheels, these vehicles exude a unique charm.
However, what sets these models apart is the luxurious brown Terracotta leather upholstery, a key feature of the interior. This rich, earthy tone, accompanied by black suede and gunmetal trim accents, crafts an atmosphere of sophistication and elegance. The image depicts the 2024 CX-5, demonstrating the inviting allure of the Terracotta leather and its harmonious blend with the overall interior. 
Nissan Sentra
The Nissan Sentra may not thrill the senses, but it is an affordable and practical choice in the compact car segment. Its notable features include a robust suite of driver-assistance technology, including automated emergency braking and rear-cross-traffic alert. Powered by a 149-HP four-cylinder engine and equipped with a continuously variable automatic transmission, the Sentra is front-wheel drive only.
A particular emphasis is on the Tan quilted leather seats, which infuse a distinctive touch of elegance into every journey. The equally refined Charcoal Prima-Tex seating surfaces further contribute to the overall high-end ambiance, making every ride in the Nissan Sentra a remarkable experience.
Toyota Avalon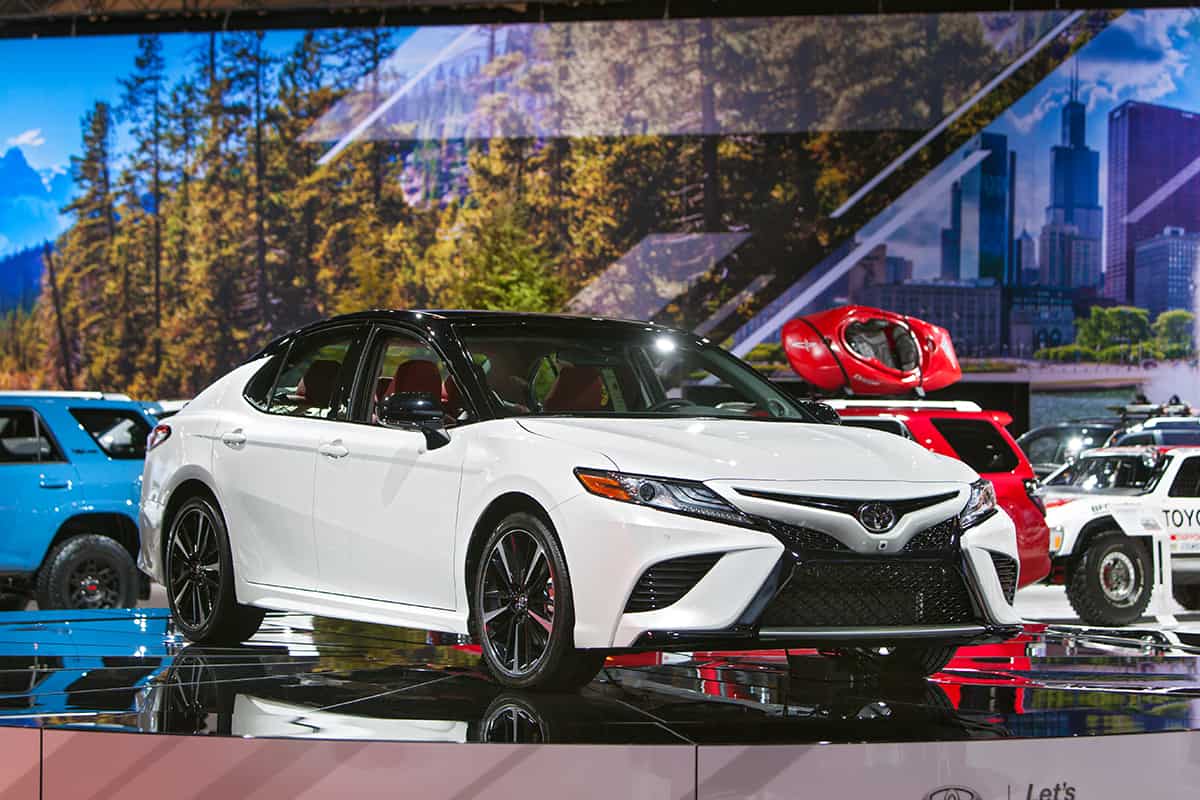 The 2019 Toyota Avalon is constructed on the versatile TNGA platform, also utilized in the contemporary Prius, marking the foundation for most future Toyota models. This front-wheel-drive sedan stands out with its V-6 engine, and a hybrid variant powered by a four-cylinder engine, although all-wheel drive isn't an option.
Looking into the Avalon's interior, the brown leather upholstery adds a distinct level of sophistication. The Avalon Limited, with its striking Cognac leather interior, exudes a reddish-brown allure that amplifies the car's unique aesthetic.
Brown Leather Interior Maintenance Tips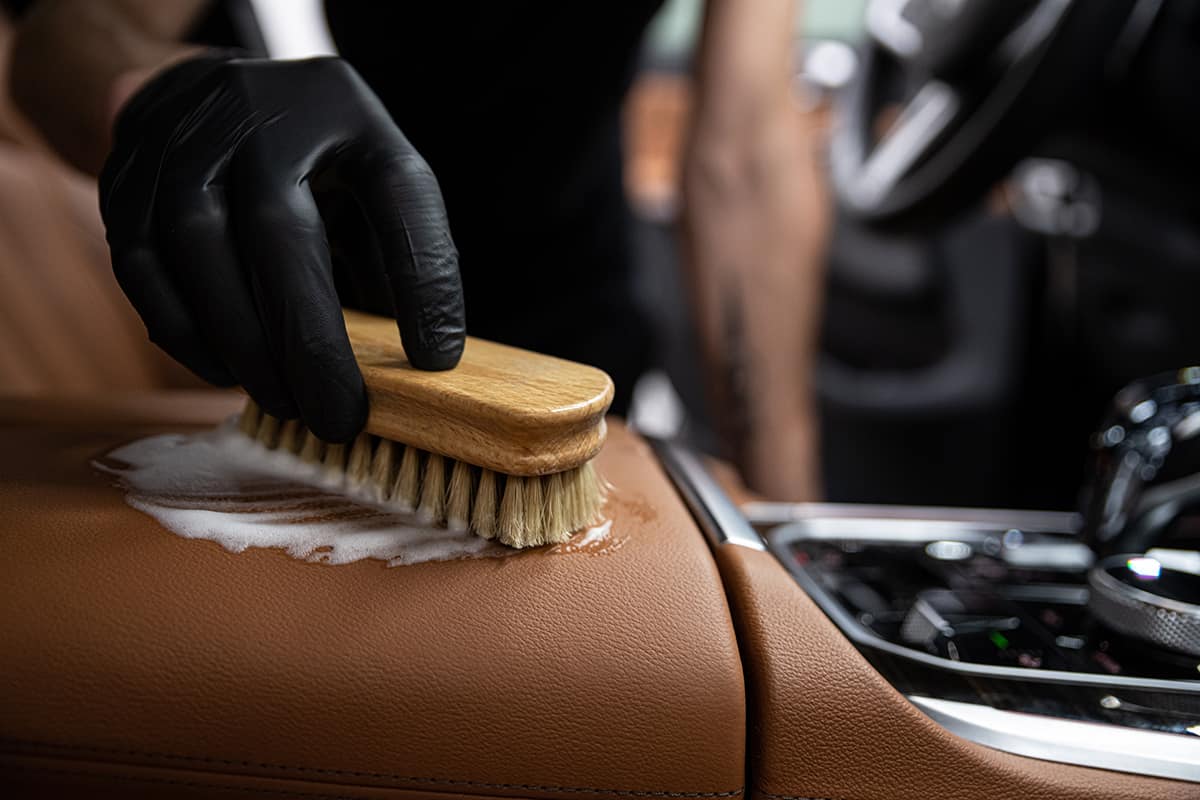 While luxurious and visually appealing, brown leather interiors require regular care and attention to keep them in prime condition.
1. Regular Cleaning
The cleaning process should be gentle. Avoid scrubbing the leather aggressively as it can cause damage. Start by vacuuming the seats to remove loose dirt, then apply the cleaner using a soft cloth or a soft-bristle brush. Allow the cleaner to dwell for a few moments before wiping it off.
2. Conditioning
Apply a good quality leather conditioner after cleaning, typically every three to six months. Spread the conditioner evenly using a soft cloth, ensuring that it's absorbed into the leather. Avoid using too much conditioner as it can make the leather greasy.
3. Protection from Sun Damage
Continuous exposure to sunlight can cause your brown leather interior to fade or even crack. To protect your leather, consider using a UV protectant. These products work like sunscreen for your leather, helping to block the damaging UV rays.
4. Dealing with Stains
First, blot the spill immediately using a clean cloth. Avoid rubbing as it might spread the stain. Then, use a leather cleaner to gently clean the affected area. For tough stains, consider using a leather stain remover or seeking professional help.
5. Repairing Scratches and Tears
Minor scratches on brown leather can often be buffed out using a microfiber cloth. If the scratch remains, a leather repair kit may be used. These kits often come with a color compound that can be mixed to match the color of your interior.