The Ford Fusion has been a popular midsize sedan since its introduction in 2006. With its stylish design and comfortable ride, the Fusion has attracted many loyal fans over the years. However, not all model years have been created equal. Some years stand out as the best, while others are best avoided due to various issues.
Here are the best Ford Fusion model years:
Conversely, these are the years you should avoid:
In this article, we will learn about the details of the best and worst Ford Fusion years, exploring what sets them apart and providing guidance on what to look for if you're considering buying a used Fusion.
What Are the Best Ford Fusion Years?
The Ford Fusion has had some great years, with improved features and performance that make them stand out from the rest. In this section, we will discuss the best Ford Fusion years and what makes them special.
1. 2015: The tech upgrade
The 2015 Ford Fusion saw significant improvements in technology. With the introduction of an available all-wheel-drive option and a standard rearview camera, this model became more versatile and safer for drivers. The 2015 Fusion also offered improved fuel efficiency thanks to its EcoBoost engine options. Overall, the 2015 Fusion was a well-rounded choice for those seeking a stylish and technologically advanced sedan.
2. 2017: The refreshed fusion
In 2017, Ford gave the Fusion a refreshed look with subtle design changes and the introduction of the luxurious Platinum trim level. This model year also featured an improved Sync 3 infotainment system, which provided a better user experience with faster response times and a more intuitive interface. The 2017 Fusion continued to offer a variety of engine choices, including the fuel-efficient EcoBoost options, making it a popular pick among midsize sedan buyers.
3. 2019: Farewell to the Fusion Sedan
The 2019 Ford Fusion saw the introduction of the Ford Co-Pilot360 suite of safety features as standard on all models. This made the 2019 Fusion one of the safest cars in its class. Additionally, Ford announced that they would be discontinuing the Fusion sedan, making the 2019 model one of the last opportunities to own this popular car.
With its impressive safety features and the knowledge that it was nearing the end of production, the 2019 Fusion became a sought-after choice for midsize sedan shoppers.
What Are the Worst Ford Fusion Years?
While the Ford Fusion has had some great years, there have been a few model years that didn't live up to the high standards of the best years.
1. 2006-2008: The Early Struggles
The first generation of the Ford Fusion, including the years 2006 to 2008, faced reliability and quality issues. These early models often had problems with the brakes, transmission, and interior materials. The 2006-2008 Fusions also lacked some of the advanced safety features and technology that later models would have, making them less appealing choices for a midsize sedan.
2. 2010-2014: The Transitional Years
The 2010-2014 Ford Fusion years were marked by some significant changes, but not all of them were positive. The 2010 Fusion saw the introduction of the hybrid model and some design updates, but it also had its share of problems.
These years were known for issues with the MyFord Touch infotainment system, which was often slow and difficult to use. There were also some mechanical and electrical issues that led to recalls during this period.
Buying a Used Ford Fusion: What to Look For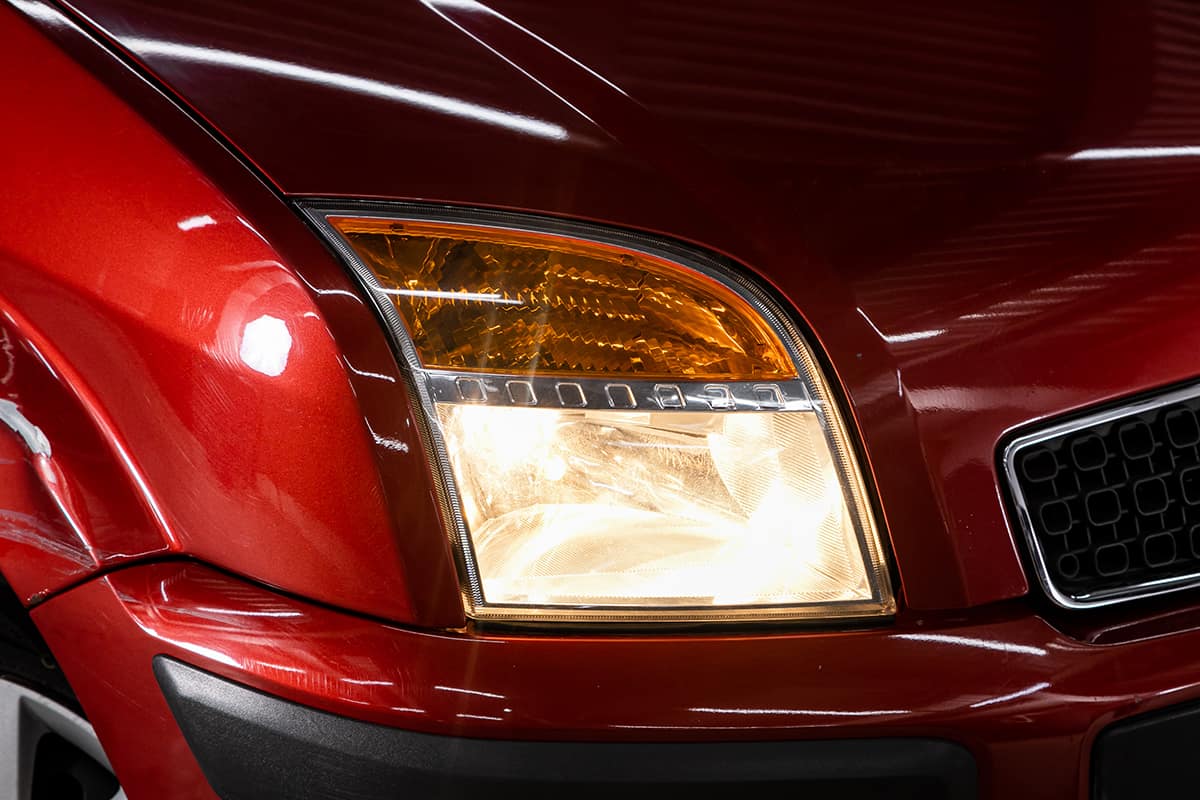 Purchasing a used Ford Fusion can be a smart choice if you know what to look for. Let's go over the important factors to consider when buying a used Fusion and provide some tips to help you find the right car for your needs.
1. Choose the right model year
As we've discussed, not all Ford Fusion years are equal. To avoid potential issues, focus on the best years, like 2015, 2017, 2018, 2019, and 2020. These models offer better reliability, advanced safety features, and improved technology compared to the worst years.
2. Inspect the vehicle's history
Before buying a used Fusion, check the vehicle's history report. This report will show you important information like past accidents, ownership history, and maintenance records. A clean history report is a good sign that the car has been well taken care of.
3. Check for recalls and repairs
Some Ford Fusion models have had recalls for various issues. Make sure to research if the used Fusion you're considering has any outstanding recalls that need to be addressed. Also, ask for service records to ensure the car has received proper maintenance.
4. Test drive and inspect
Take the used Fusion for a test drive to see how it performs on the road. Pay attention to any unusual noises or vibrations. It's also a good idea to have a mechanic inspect the car to identify any potential problems that may not be obvious during a test drive.
5. Compare prices
Do your research and compare prices for similar Ford Fusion models in your area. This will help you determine if the asking price is fair and ensure you're getting the best deal possible.
Ford Fusion Alternatives
While the Ford Fusion has been a popular midsize sedan, it's not the only option available.
1. Honda Accord
The Honda Accord is a well-known and respected midsize sedan that offers excellent reliability, fuel efficiency, and a comfortable ride. Like the Fusion, the Accord has a stylish design, a range of advanced safety features, and a sizable trunk.
One advantage of the Accord is its reputation for long-lasting quality, which can make it an appealing choice for those looking for a durable and dependable car.
2. Toyota Camry
The Toyota Camry is another strong contender in the midsize sedan market. With a reputation for reliability and solid build quality, the Camry offers a smooth and comfortable ride. The Camry also comes with advanced safety features and an efficient hybrid option, similar to the Fusion. The Camry's long-standing reputation for reliability makes it a popular alternative for those seeking a dependable midsize sedan.
3. Chevrolet Malibu
The Chevrolet Malibu is a stylish and comfortable midsize sedan that offers a range of engine options, including an efficient hybrid model. While the Malibu may not have the same reputation for reliability as the Accord or Camry, it still provides a comfortable and enjoyable driving experience. Its spacious interior and attractive design make it a worthy consideration for those looking for a midsize sedan.
4. Mazda6
The Mazda6 is a sporty and stylish alternative to the Ford Fusion. With its agile handling and responsive steering, the Mazda6 offers a more engaging driving experience compared to other midsize sedans. The Mazda6 also features a well-appointed interior and advanced safety features, making it a strong competitor in the midsize sedan market.
5. Hyundai Sonata
The Hyundai Sonata is a value-packed midsize sedan that offers a comfortable ride, an attractive design, and a range of advanced safety and technology features. With its generous warranty and reputation for quality, the Sonata is an appealing option for those looking for a budget-friendly midsize sedan that doesn't compromise on features or performance.
6. Nissan Altima
The Nissan Altima is another excellent alternative to the Ford Fusion in the midsize sedan segment. With its sleek design and comfortable interior, the Altima offers an enjoyable driving experience.
The Altima is known for its fuel-efficient engine options and smooth ride, making it a practical choice for daily commutes or long road trips. In addition to its performance, the Altima comes equipped with advanced safety features such as forward-collision warning and automatic emergency braking, providing drivers with added peace of mind.