The RAM EcoDiesel has been a significant player in the truck world since its introduction. Offering fuel efficiency and torque in a package suitable for both daily driving and tougher tasks, it has found favor among many truck enthusiasts. However, like any vehicle, certain production years have stood out, for better or worse.
Best RAM EcoDiesel Years:
2017
2018
2019
2020
2021
2022
Worst RAM EcoDiesel Years:
This guide will further explain the specifics of these years by detailing the reasons behind their rankings. We'll also discuss common problems shared by Ram EcoDiesels across model years.
A Brief History of the Ram EcoDiesel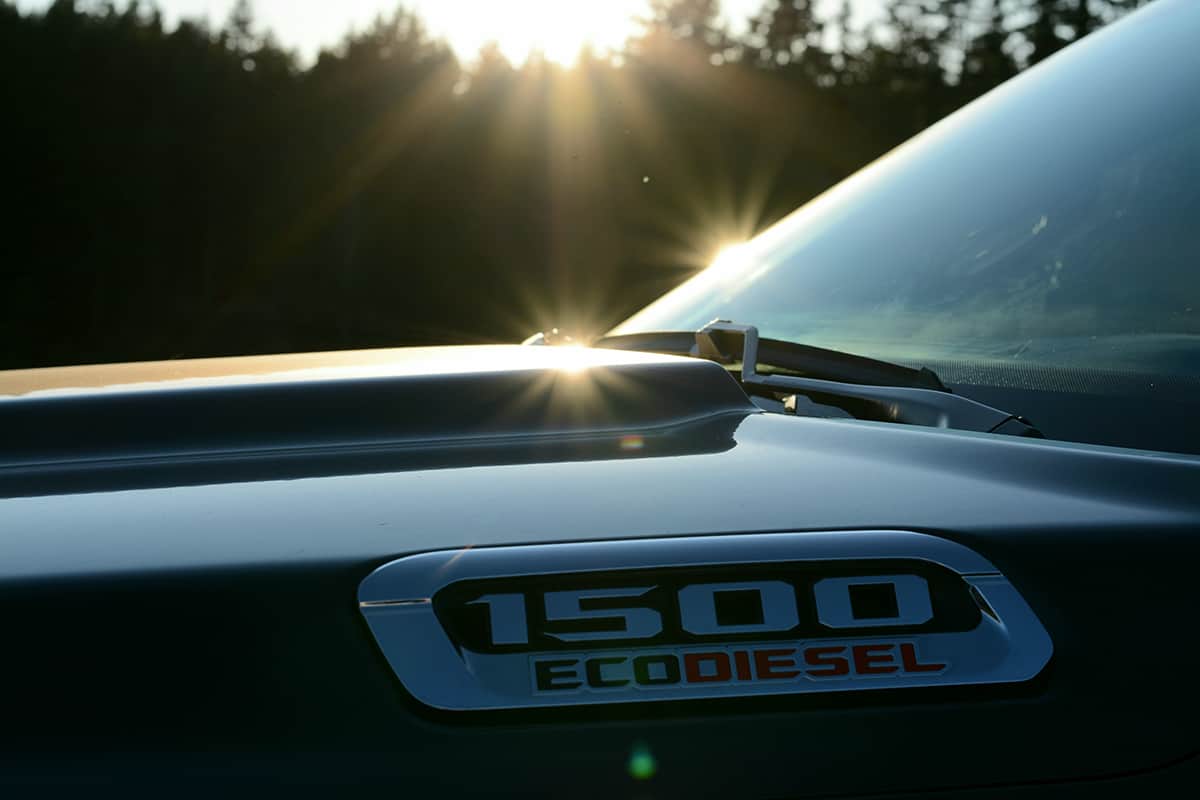 The Ram EcoDiesel traces its roots back to a collaboration between Ram and the Italian manufacturer VM Motori. This diesel powertrain emerged as a game-changer in the half-ton pickup segment. It offered an attractive blend of performance and fuel efficiency, instantly grabbing the attention of truck aficionados across the US.
Key Milestones
2014: The debut of the Ram 1500 EcoDiesel marked the first time in decades that a diesel engine was available in a light-duty pickup. The 3.0-liter V6 diesel engine provided a torque-rich driving experience, making towing and hauling tasks notably easier.
2016: By this time, the EcoDiesel had become one of the most sought-after engines in the Ram 1500 lineup. Continuous enhancements were made, catering to emissions standards and refining the fuel injection system, which resulted in a smoother acceleration and an overall improved driving experience.
2018: Ram released an updated version of the EcoDiesel, focusing on reducing engine noise, vibration, and harshness. The upgrades also saw improvements in horsepower and torque figures, making it even more compelling for truck buyers.
Challenges and Criticisms
Over the years, the Ram EcoDiesel faced its share of challenges. In 2017, the EPA raised concerns over emission levels, leading to a brief halt in sales. Although resolved, it led to a heightened focus on ensuring the EcoDiesel met strict environmental standards without compromising performance.
Best Ram EcoDiesel Years
2017
The 2017 Ram 1500 EcoDiesel received high acclaim in consumer reviews, particularly for its commendable tow ratings, diesel engine option, and extensive safety and driver assistance features. The truck offers a comfortable driving experience, thanks to its smooth-riding suspension, and boasts a lineup of three excellent engine choices.
Notably, 2017 saw the transition from a 6-speed to a new 8-speed automatic transmission. The model showcases a towing capacity of about 10,300 pounds, easily handling travel trailers, RVs, mid-sized boats, and standard horse trailers. Its owners frequently praise the Ram 1500 for its superior ride quality, reliability, and overall manufacturing excellence.
2018
The 2018 Ram 1500 EcoDiesel stands out with its comfortable suspension, tranquil cabin ambiance, and an effective 8-speed automatic transmission. Offering 11 diverse trim levels, from the barebones yet robust Tradesman to the lavish Limited, it caters to a wide range of truck enthusiasts.
While the Tradesman, known as the lineup's workhorse, is tailored for utility, the HFE EcoDiesel, with its 3-liter diesel engine, shines for its fuel efficiency and comes in a unique Quad Cab design. The Sport and Night editions bring added aesthetics and comfort, whereas the Limited trim brims with advanced features, from self-leveling air suspension to automatic windshield wipers.
Dodge's refinements in engine and emissions for the 2018 model ensured a leap in reliability and efficiency, combined with a refreshed design and upgraded tech, making it an optimal pick among used diesel trucks.
2019
The 2019 RAM EcoDiesel represents the culmination of its fourth-generation models, notable for a harmonious blend of performance, reliability, and value. Inside, it showcases a polished interior and offers multiple engine choices, with the standout being the 3.0L EcoDiesel V6. Recognized for its towing prowess, a plush ride, and efficient fuel consumption, it has become a favorite among truck aficionados.
Unlike its gas-guzzling counterparts, the EcoDiesel version offers an enhanced driving range, making it suitable for extensive travels, especially with heavy loads. This engine boasts a torque of 450 lb.-ft. at 1,600 RPM. Synced with an eight-speed TorqueFlite transmission, the EcoDiesel's towing capacity is a competent 7,700 lbs.
2020
The 2020 RAM 1500 ushers in the fifth generation with significant enhancements. Featuring a sturdier frame, advanced suspension, and a modernized interior enriched with tech, this truck stands out. Among its diverse engine choices, the important L EcoDiesel V6 shines for its fuel efficiency and towing prowess. Esteemed for its quality and performance, this year also boasts fewer reported issues.
Notable updates include a robust 3-liter EcoDiesel engine, distinct exterior packages like the Black and Night Editions, and refined fuel efficiency, especially for the HFE trim. All versions impress with plush interiors, unique rear suspensions, and superior driving dynamics. With a towing capacity peaking at 11,500 pounds and an average fuel economy ranging from 16-24 MPG, the EcoDiesel variant notably achieves up to 26 MPG, making it a standout in its class.
2021
The 2021 RAM 1500 continues the legacy of its fifth-generation predecessors, integrating advanced technology and enhanced safety features. The 3.0L EcoDiesel V6 option delivers remarkable fuel efficiency, power, and towing strength. Inside, the cabin is generously sized and well-appointed, featuring premium materials and a wide spectrum of both standard and optional features. Recognized for its modernity, reliability, and capability, the 2021 RAM 1500 is a standout in the pickup market.
Earning a 5-star NHTSA safety rating, it comes equipped with key safety features like Forward Collision Mitigation and Lane Departure Warning Plus. With seven diverse trims, including the groundbreaking TRX trim known for its off-road prowess, buyers have ample choice.
2022
The 2022 Ram 1500 stands as a testament to power and efficiency, extending the legacy of the 5th Generation launched in 2019. This model shines with commendable fuel economy and a plethora of customization options. Inside, occupants are treated to a spacious and tranquil environment enriched with top-tier technology. With its inherent strength, even the base models boast an impressive towing capacity of approximately 11,500 pounds and a payload capacity nearing 2,000 pounds.
Users consistently laud the truck for its fuel efficiency, smooth ride, and generous interior space. A standout feature is the EcoDiesel V6 engine, which not only delivers optimal fuel efficiency at 26 MPG combined but, when paired with the optional 33-gallon tank, offers an incredible potential range of up to 1,000 highway miles on a full tank.
Worst Ram EcoDiesel Years
2011
The 2011 Ram 1500 ranks disappointingly as the most problematic model based on NHTSA data. Many owners encountered a flawed rear axle pinion, essential for the drivetrain in rear-wheel-drive vehicles.
Despite the manufacturer's recall campaigns to remedy the situation, numerous owners assert their concerns were overlooked. Several remained waiting for essential repairs and replacements years later.
2012
The 2012 Ram 1500, a pre-EcoDiesel model, had its fair share of issues. The notorious 'Hemi tick' plagued this model, a troubling ticking sound caused by degraded exhaust manifold bolts. Owners also pointed out transmission problems leading to erratic shifting and potential failures.
More concerning, this 2012 iteration frequently exhibited engine stalling or unexpected shutdowns during driving. Despite numerous complaints, a consistent cause for these stalls remained elusive, leaving many owners frustrated and concerned about their vehicle's reliability.
2014
The 2014 Ram EcoDiesel was plagued by transmission issues, with owners highlighting problems such as getting trapped in a lower gear and unintentional movement even when parked. This raised safety concerns and hindered the driving experience.
Suspension problems further marred the reputation of this model year. Owners complained of alignment troubles, vibrations in the front end, air suspension failures, and sagging at the rear. Recall campaigns remained vague, not clarifying the root causes of these suspension issues, leading to confusion and dissatisfaction among vehicle owners.
Common Problems Across Various Years
When it comes to the Ram EcoDiesel lineup, these powerful trucks are a testament to American engineering. But they've had their share of problems over the years. Even though newer models have seen many improvements, some problems can't seem to go away.
1. Transmission and Gear Issues
Stuck Gears: Some EcoDiesels unexpectedly stay in a lower gear. Imagine trying to ride a bicycle up a hill and being stuck in the highest gear – it becomes tougher, and the bike can't speed up easily. Similarly, when a truck gets stuck in a lower gear, it affects its speed and performance.
Unintended Movement: Another alarming problem is the vehicle moving when it shouldn't. There are reports of trucks drifting even when the gear selector is in park, which could be risky in many scenarios.
2. Engine Troubles
Hemi Tick: Named for the distinctive ticking noise it produces, the 'Hemi Tick' is caused by exhaust manifold bolts wearing out. Think of it as a heart having irregular beats. It doesn't always indicate a severe issue, but it's definitely something to be aware of.
Stalling: A more concerning problem is the engine stalling while driving. Just like when a runner suddenly stops mid-race, an engine stalling can be both surprising and dangerous.
3. Suspension Snags
Front-end Vibration: Some owners have felt their trucks vibrating excessively, especially in the front, which can be uncomfortable and distracting.
Air Suspension Failure: An advanced feature in many trucks, air suspension adjusts the height and feel of the ride. However, there've been cases where this system fails, affecting ride comfort.
Rear-end Sagging: Like a worn-out mattress that dips in the middle, some trucks have a rear that sags. This can affect how the truck drives and carries loads.